Is J.Y Park Bad At Producing 'Girl Crush' Concept Songs? Fans React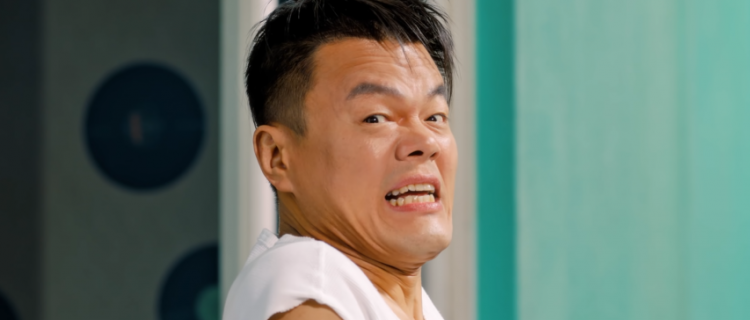 There's no denying that J.Y Park is a strong pillar in the Korean music industry. Aside from his successful solo career, he is also the mastermind behind some of the most iconic groups that have come to K-Pop.
The genius producer that is Park Jinyoung, not the GOT7 member, has a long list of No.1 songs under his belt and has even held a concert for all of his hit masterpieces. His self-founded JYP Entertainment is also known to produce top-quality K-Pop groups and especially iconic girl groups.
J.Y Park is behind some of the JYP girl groups' hit songs this includes Wonder Girls' "Nobody," MissA's "Bad Girl, Good Girl," TWICE's "Feel Special," ITZY's "ICY," and even the J-Pop group, NiziU's "Make You Happy."
However, right after the release of JYP's recent song for ITZY entitled "Mafia In The Morning," it received mixed reactions from fans. The "Asian Soul" was put into the spotlight after fans lamented and shared their disappointment for the song that credits J.Y Park for lyrics, music, and arrangement. Fans even went to his personal Instagram page to request him to stop creating girl group songs.
With the recent backlash received by J.Y Park for "Mafia In The Morning," fans reviewed some of the songs he has produced for JYP girl groups over the years. Fans shared their opinion for JYP-produced songs in an online forum. The uploader for the forum shared the following songs by active JYP girl groups, including TWICE's "Signal," "What Is Love," and "Feel Special;" ITZY's "ICY" and "Mafia In The Morning;" and NiziU "Make you Happy," "Step and a step," and "Take a Picture."
Here are some of the comments made by netizens:
"The first half of the mafia is a bit like a CardiB song style, and the second half is like a trot and it's weird... the mafia is just the music video, everything else is strange..."

"Except for Signal and the Mafia, they are all my favorite songs... I don't know NiziU well"

"Only the Mafia song itself is very different, but it looks like a pop star song 10 years ago.."

"I don't know NiziU and everything is good except for the mafia"

"Park Jin-young's lyrics are so bad"

"I don't think J.Y. Park is good at producing 'girl crush' concept songs..."
Should J.Y Park just stick to creating bubble gum pop instead of girl crush? What do you think? Let us know!
© 2022 Korea Portal, All rights reserved. Do not reproduce without permission.