Red Velvet, ITZY, aespa, & More, Iconic 3rd & 4th Gen Visual Duos In K-Pop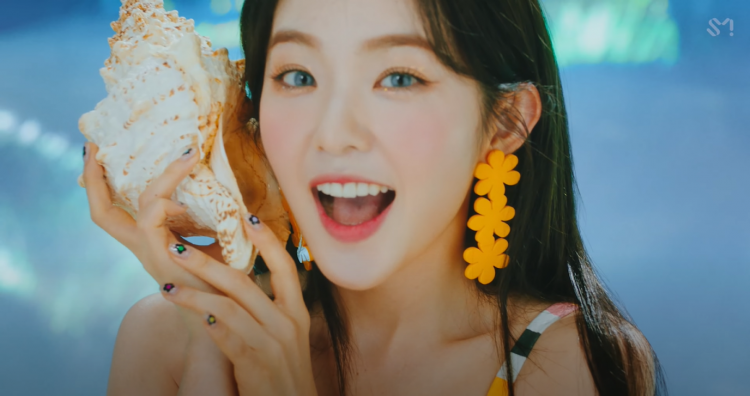 Understandably, beauty or visuals is a very subjective topic in the world in general. But there are a few exceptions that simply just look stunning regardless of anybody's opinion. With that, such is the importance of the visual role in the K-pop industry.
Since the beginning of K-pop, the visual role is an important and humbling position. More specifically, K-pop girl groups garner a lot of attention from their visuals. Due to this, through the years K-pop visuals have reached the status of being iconic.
According to K-pop fans and netizens, here are the legendary and iconic visual duos from multiple 3rd and 4th generation K-pop girl groups:
Red Velvet's Irene and Yeri
Red Velvet's Irene and Yeri are one of the most well known visuals in K-pop. SM Entertainment is famous for their idols' vocal range and visuals, which means that all the Red Velvet members are simply stunning and vocally gifted.
That being said, Red Velvet's Irene (dubbed as the original visual) and Yeri simply just stand out among most female K-pop idols with their iconic gaze and jaw-dropping visuals.
aespa's Karina and Winter
SM Entertainment's 4th gen K-pop girl group, aespa, is one of the most in demand K-pop groups to date. Since their debut, MYs have been demanding more attention to be placed on aespa.
Their wishes recently came to fruition when SM Entertainment dropped teaser photos for aespa's upcoming comeback. All the members of aespa truly looked ethereal but aespa's Karina and Winter really shocked fans and netizens as their visuals stood out even more.
LOONA's Heejin and Hyunjin
Blockberry Creative's LOONA is one of the K-pop girl groups that epitomize visuals. All 12 members of LOONA would stand out if ever they were blended together with other female K-pop idols.
But among the 12 members of LOONA, Heejin and Hyunjin put the cherry on top in terms of beauty. Korean beauty standards are shaking when it comes to Heejin and Hyunjin's visuals.
TWICE's Nayeon and Sana
All nine members of JYP Entertainment's TWICE are chock full of talent and visuals, which explains TWICE's name. But among the members, the two TWICE vocalists, Nayeon and Sana really take the cake in terms of beauty.
Both TWICE's Sana and Nayeon can also switch up their vibe from cutesy to girl-crush real quick.
ITZY's Ryujin and Yuna
JYP Entertainment's 4th generation K-pop group, ITZY, is arguably the most famous 4th gen K-pop girl group to date. The quintet is known for their immensely complicated and amazing dance routines but ITZY is also regarded as being visual queens.
ITZY's Ryujin and Yuna spearhead the group in terms of visuals as the two were simply just made for the girl-crush vibe in K-pop.
BLACKPINK's Jisoo and Jennie
YG Entertainment's BLACKPINK is currently the most popular girl group in the world. The K-pop quartet simply slay the stage whenever they perform. Thus, fans give a lot of attention to their beauty more specifically to BLACKPINK's Jisoo and Jennie.
BLACKPINK's Jisoo is considered one of the most beautiful K-pop idols in South Korea and BLACKPINK's Jennie is more revered internationally.
If your bias or favourite K-pop group did not make the list it only means that the K-pop idols mentioned above just fit the South Korean standards of beauty more. Be advised that everyone, including all K-pop idols, are beautiful in their own way.
© 2023 Korea Portal, All rights reserved. Do not reproduce without permission.
Tags:
kwave
,
kwave news
,
kwave updates
,
SM
,
SM Entertainment
,
SM Entertainment news
,
SM Entertainment update
,
SM Entertainment Red Velvet
,
Red Velvet News
,
Red Velvet
,
Red Velvet Updates
,
Red Velvet Irene
,
Red Velvet Yeri
,
Irene
,
Yeri
,
SM Entertainment aespa
,
aespa
,
aespa news
,
aespa updates
,
aespa Karina
,
aespa Winter
,
karina
,
winter
,
Blockberry Creative
,
Blockberry Creative news
,
Blockberry Creative updates
,
Blockberry Creative LOONA
,
Loona
,
LOONA News
,
LOONA updates
,
LOONA Heejin
,
LOONA Hyunjin
,
Heejin
,
Hyunjin
,
JYP
,
SM artists
,
Blockberry Creative artists
,
JYP artists
,
JYP Entertainment
,
JYP Entertainment news
,
JYP Entertainment updates
,
JYP Entertainment TWICE
,
TWICE
,
TWICE news
,
TWICE Updates
,
TWICE Nayeon
,
TWICE Sana
,
Sana
,
Nayeon
,
JYP Entertainment ITZY
,
ITZY
,
ITZY News
,
ITZY updates
,
ITZY Yuna
,
ITZY Ryujin
,
Ryujin
,
Yuna
,
YG
,
YG artists
,
YG Entertainment
,
YG Entertainment news
,
YG Entertainment update
,
YG Entertainment updates
,
YG Entertainment BLACKPINK
,
BLACKPINK
,
Blackpink news
,
Blackpink updates
,
blackpink jisoo
,
BLACKPINK Jennie solo single
,
Jisoo
,
Jennie
,
KPOP GIRL GROUPS
,
kpop girl group
,
female kpop group
,
Most Beautiful female idol
,
most beautiful kpop idol
,
best kpop visuals
,
kpop visuals
,
female kpop visuals
,
visuals
,
visuals kpop