BLACKPINK, TWICE, Red Velvet: Japanese Teens Ranked The Most Beautiful Idols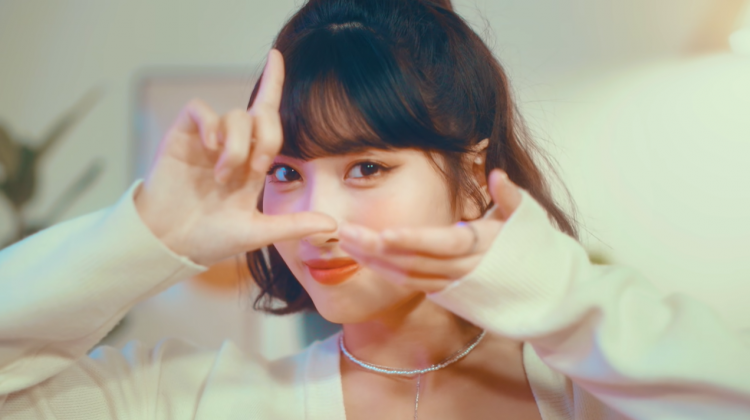 A publication in Japan dropped the list of the most popular female K-Pop idols as chosen by Japanese teenage girls for their undeniably ethereal visuals. Titled "Japanese Teenage Girls Select The Most Beautiful K-Pop Girls, Ranked," the poll includes some of the biggest names in the Korean pop industry. From BLACKPINK, TWICE, IZ*ONE, NiziU, and ITZY see for yourself if your bias made it to the list!
#20 TWICE Nayeon
TWICE resident bunny "unnie" joins the list in 20th place. Nayeon is not just the center and lead vocal of the group, but she is the representative cute "fake maknae" because of her iconic bunny teeth and confident personality.
#19 TWICE Dahyun
Known to most as the one with supernatural powers of spotting cameras, Dahyun's fair complexion and single eyelids make her visual one of a kind. Her goofy personality also makes her even more precious.
#18 NiziU Ayaka
Ayaka is the appointment visual of JYP Entertainment's newest Japanese girl group, NiziU. No wonder she entered the list in 18th place!
#17 NiziU Miihi
This cute beanball is a precious member of NiziU that will make anyone smile because of her fun and cute vibe.
#16 IZ*ONE Jang Wonyoung
Visuals and height, she got it all. As IZ*ONE's center, all eyes are drawn to Wonyoung for her fairy-like visuals.
#15 BLACKPINK Jennie
As Korea's current "It Girl," Jennie is the epitome of cuteness and badass in one. She currently represents various fashion brands and has become the official muse of luxury brand Chanel.
#14 ITZY Yuna
Since her debut in 2019, Yuna is praised for her model-like features. As the visual of ITZY, she is one of the representative visuals of K-Pop's 4th generation.
#13 IZ*ONE Kim Minju
Minju's mesmerizing beauty earned her the 13th spot on this list and the title as IZ*ONE's visual. She exudes purity, and innocence both of which are ideal visuals in Japan and Korea.
#12 IZ*ONE Kim Chaewon
Probably one of the most popular Korean IZ*ONE member in Japan right now, Chaewon's cuteness and charm makes her deserving of getting the 12th spot on this list.
#11 TWICE Jihyo
Her round eyes are just simply captivating. TWICE's leader, Jinyo, is known for her exotic beauty and charming personality, making her the 3rd member to grace this list.
#10 IZ*ONE Ahn Yujin
Joining the list in number 10 is Ahn Yujin of IZ*ONE. She is one of IZ*ONE's maknae-line and is known for her angel-like features and towering height.
#9 Red Velvet Seulgi
She can dance, rap, sing, act cute, sexy and be a badass. From her charismatic beauty, this all-rounder idol surely earned her spot in No.9.
#8 TWICE Tzuyu
She is just stunning. Tzuyu is the "Most Beautiful Woman In The World for 2019." That's it.
#7 NiziU Mayuka
NiziU's rapper, Mayuka, snags 7th place on this list which is the highest for all NiziU members. Her cute features, plus her strong charisma, creates a duality that no one can resist.
#6 Red Velvet Irene
Irene is the "original visual," and that's enough explanation.
#5 TWICE Mina
Known for her elegant and sophisticated beauty, Mina is one of TWICE's "J-trinity." This little penguin can be cute, sexy, and pure anytime, and we are all falling for her!
#4 TWICE Chaeyoung
Earning her well-deserved 4th place on this list is TWICE's baby beast, Chaeyoung. Her strong personality paired with cute visuals just makes her adorable!
#3 TWICE Sana
Sana is the "Cutie-sexy" representative of TWICE and one of the group's "J-trinity." She can switch from being adorably cute to jaw-dropping at a snap of a finger. We love our "Shy, shy, shy" girl.
#2 TWICE Momo
TWICE's Japanese line dominates the top 5, with Momo placing second to the list. She just got a feme-fatal aura whenever she's performing, and we aren't complaining. Add her quirky personality and anime-like visual and we got a full-package, legendary idol.
#1 BLACKPINK Lisa
Topping the list is Thai Goddess Lisa. Hailed as TC Candlers, "Most Beautiful Face of 2020," the BLACKPINK maknae and rapper is currently the ambassador for luxury fashion brands such as Celine, BVLGARI, as well as the high--end cosmetics brand, MAC Cosmetics.
© 2023 Korea Portal, All rights reserved. Do not reproduce without permission.