Kiddy K-Pop Makeover: ITZY's Visuals Are No Joke Even If Their Makeup Is From Children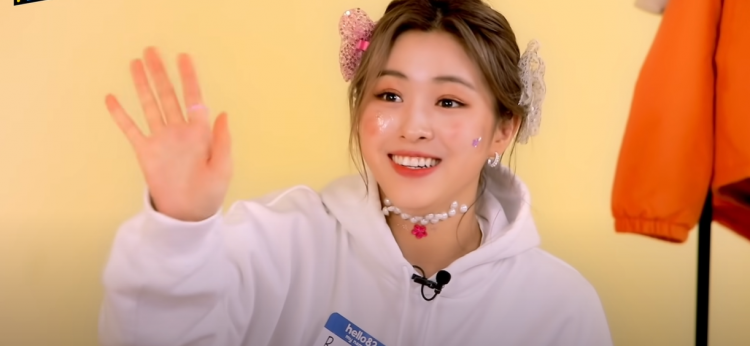 JYP Entertainment's premier 4th generation K-pop girl group, ITZY, seems to have it all when it comes to the K-pop industry. The quintet of Yeji, Lia, Ryujin, Chaeryeong, and Yuna, is arguably the most popular 4th generation K-pop group due to their innate talents, unique personalities, and their incomparable visuals.
The last one was brought to light during the most recent episode of their original YouTube series produced by hello82, "IT'z PLAYTIME."
ITZY debuted "IT'z PLAYTIME," their first English show on YouTube, which occurred in February. The main gist of the show "IT'z PLAYTIME'' is for ITZY to play and interact with kids. The first episode was released on hello82's YouTube channel, an exclusive multilingual K-Pop channel, which occurred in February, specifically on the 8th of February. Hello82's YouTube channel is mainly managed by KAI Media, an entertainment media organization based in North America, which was started way back in 2018.
Three days ago, on the 8th of March, the third episode of "IT'z PLAYTIME" was released, and it featured the girls being given a makeup makeover by the kids on the show. Before they were given makeovers, they interacted with the kids first by dancing and playing around with them.
After this, the makeup was placed, and then eventually, the ITZY members modeled their look on a makeshift runway, making the kids happy. Not long after the upload of the third episode, ITZY posted Ryujin and Yeji's looks on ITZY's official Instagram, which made MIDZYs shocked by how beautiful the girls looked even with random makeup.
The YouTube show, "IT'z PLAYTIME," will keep on revolving around episodes of ITZY's Yuna, Ryujin, Chaeryeong, Lia, and Yeji interacting, playing, dancing, singing, quizzes, learning, makeovers, and doing other activities with the children from the show. As noted before, English will be the main language used in the original show, so MIDZYs from all over the world will be able to understand and have fun alongside their favorite K-pop group.
It is expected for the YouTube series to have only three episodes left as it is penned to have only six episodes.
© 2023 Korea Portal, All rights reserved. Do not reproduce without permission.