31st Lotte Duty Free Family Concert Reveals Lineup: TWICE, ITZY, BTS, TXT, & More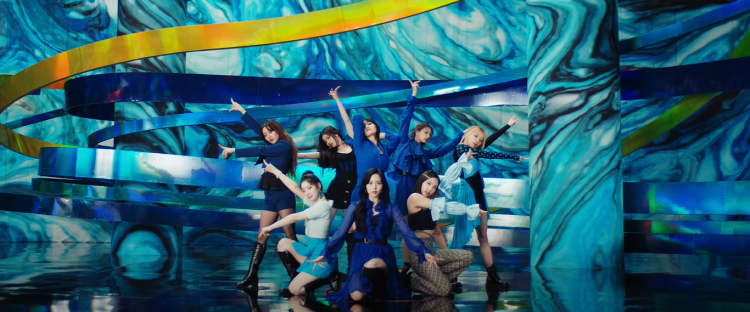 "We've prepared for a concert with the wish to return to regular everyday life and with Lotte Duty Free's resolve towards an environmentally friendly business. We hope this concert that represents K-culture will be a healing experience for customers all over the world," Lotte Duty Free CEO shared.
As of writing this article, two days ago, on the 20th of April, Lotte Duty Free announced that they are holding the 31st Lotte Duty Free Family Concert on the 16th of May, 5 PM Korean Standard Time.
The event will be similar to last year, being that the concert will be virtual, thus will happen online. The 31st Lotte Duty Free concert will have a lineup consisting of Super Junior sub-unit; D&E, HYBE's BTS and TXT, and JYP Entertainment's TWICE and ITZY.
Moreover, the online concert will have Super Junior's very own Shindong as the MC.
The slogan for this year's Lotte Duty Free Family online concert is "Meet the green vibes, greet the duty free life." The slogan pushes people to help defend the planet so that traveling will be safer.
The 31st Lotte Duty Free Family Concert will be documented in advance and will be broadcasted virtually with subtitles that will be available in six languages, including Korean, Chinese, Vietnamese, and English.
To further make the event more special, the 31st Lotte Duty Free Family concert will have Lotte Duty and CJ ENM work together to make use of the latest augmented reality and extended reality technology.
With this, the performers' performances will be highlighted, even more, thus prompting the viewers to have a better time.
The 31st Lotte Duty Free Family Concert will be available for free to anyone who is a customer of the store.
How will you be able to notify Lotte Duty Free that you shop at their store so you can enjoy the concert? People can register by logging in to or signing up as a member on the official Lotte Duty Free website.
Those who are successful in signing up will get an access code for the online concert through email.
© 2023 Korea Portal, All rights reserved. Do not reproduce without permission.
Tags:
Kpop
,
kpop news
,
Kpop updates
,
kwave
,
kwave news
,
kwave updates
,
HYBE
,
Big Hit Entertainment
,
SM Entertainment
,
JYP Entertainment
,
HYBE news
,
HYBE updates
,
SM
,
JYP
,
SM Entertainment news
,
SM Entertainment update
,
JYP Entertainment news
,
JYP Entertainment updates
,
HYBE BTS
,
HYBE TXT
,
bts news
,
BTS
,
BTS Updates
,
TXT
,
TXT news
,
TXT updates
,
JYP Entertainment TWICE
,
TWICE
,
TWICE news
,
TWICE Updates
,
JYP Entertainment ITZY
,
ITZY
,
ITZY News
,
ITZY updates
,
sm entertainment Super Junior
,
Super Junior
,
Super Junior updates
,
Super Junior news
,
lotte duty free
,
Lotte Department Store
,
31st Lotte Duty Free Family Concert
,
lotte duty free
,
Lotte Duty Free Family Concert
,
Super Junior D&E
,
D&E