GOT7's Jay B, Stray Kids' Bang Chan, And More, Independent K-Pop Idols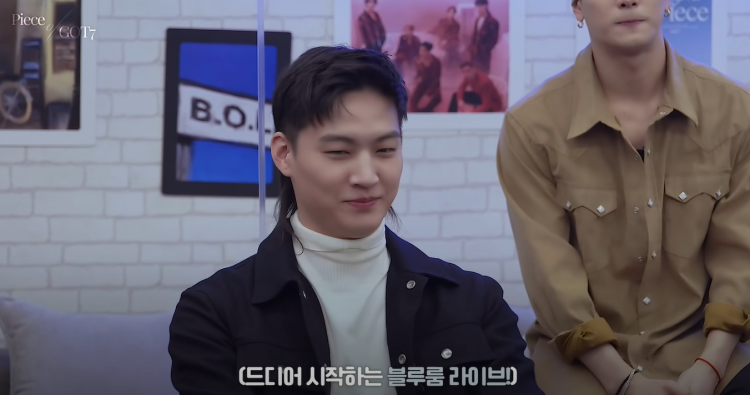 In the K-pop industry, K-pop groups usually do not hold that much power in terms of the songs they release. But there are idols which stand out who usually hold the reins in terms of the song their group releases.
Due to this, some K-pop idols have the liberty to release and write the songs their group performs. Here are a few self-producing idols in the K-pop industry:
AB6IX's Daehwi
Justly, AB6IX's Daehwi is known as the group's main producer due to the fact that most of the members have the potential to produce for the group. Daehwi can be credited for the AB6IX tracks titled "Breathe" and "Salute." Moreover, he also wrote"Rose, Scent, Kiss," his solo song.
WEi's Daehyeon
Although the K-pop group debuted only in 2020, WEi might have only debuted last year, the group's leader, Daehyeon, has already led the way with his diverse mindset. Their song, "Twilight," is a testament to this, and the WEi is expected to reach more heights if their trajectory continues.
ATEEZ' Hongjoong
Even at a young age, Hongjoong of ATEEZ has been producing songs. During ATEEZ's first few albums, Hongjoong helped in creating the songs entitled "Aurora" and "Good Lil Boy." In addition, ATEEZ's song, "Celebrate," is partially credited to Hongjoong due to him being a writer, composer, and even in the production of the song.
(G)I-DLE's Soyeon
The group's very own Soyeon helped in writing both the (G)I-DLE songs "LATATA" and "Senorita." Additionally, as per KOMCA, Soyeon is also known as the only fourth-gen K-Pop female idol to be part of the top 100 most copyrighted K-Pop idols.
GOT7's Jay B
Although most of the members of GOT7 have written and composed multiple songs for the group, GOT7's leader Jay B can be credited with the most with 23 songs under his belt. Additionally, GOT7's Jay B is studying business for the betterment of his group.
Stray Kids' Bang Chan
Back when Stray Kids was still being formed, Bang Chan was one of the big factors who chose the members of Stray Kids. He can also be credited for being part of the creation of their songs titled "GLOW" and "Entrance."
© 2023 Korea Portal, All rights reserved. Do not reproduce without permission.