Is GOT7's Jinyoung Preparing A Special Surprise For Fans? It Seems Like It!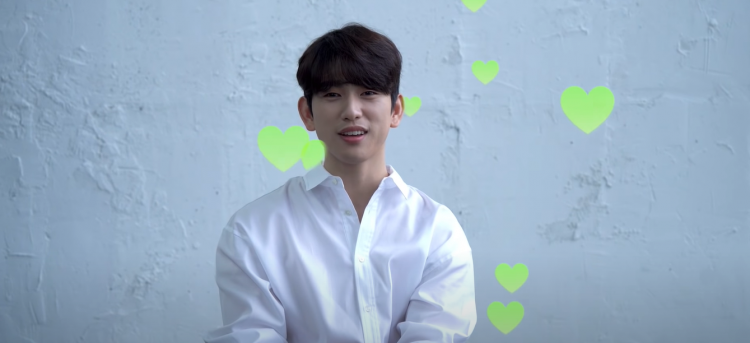 Earlier this year, in January, GOT7's Park Jinyoung officially signed an exclusive contract with the company BH Entertainment. Due to this, he was the second member of GOT7 to be part of a new company after cutting ties with JYP Entertainment.
The first member being GOT7's Youngjae, joining the company Sublime Artist Agency.
Jinyoung signed with BH Entertainment due to the agency being particularly well known for actors. BH Entertainment handles a lot of South Korean actors and actresses both in K-dramas and K-movies.
Additionally, GOT7's Jinyoung is confirmed to be a member of the cast of an upcoming K-drama series premiering in June, which is called "Devil Judge."
Recently, Jinyoung was interviewed by BH Entertainment. The video of which was uploaded on their official YouTube channel on the 6th of April. In the interview, Jinyoung answered multiple questions.
When asked what he was into nowadays, Jinyoung shared that he started playing the guitar while being at his home. He shared that he practices tracks that he can play and sing on his own. He continued by saying that he will film himself and upload it next time.
Moreover, when asked about what was his favorite GOT7 song, GOT7's Jinyoung immediately answered with "ENCORE," GOT7's most recent release.
Jinyoung went on to say that he was glad that GOT7's "ENCORE" has finally been released. Jinyoung went on to say that their plan was perfect, which made him feel good as well. Jinyoung was touched that so many Ahgases loved it.
Jinyoung then continued by making fans excited. The GOT7 member revealed that his fans should expect some good news soon. Promising his fans that he is not joking around and he is serious.
No specifics were truly given, but Jinyoung said that Ahgases should look forward to new content from the idol very soon.
Jinyoung being mysterious as always, whatever surprise it may be, fans will be highly expecting it.
© 2023 Korea Portal, All rights reserved. Do not reproduce without permission.