Here's Why GOT7 Jay B Is The Best Leader Out There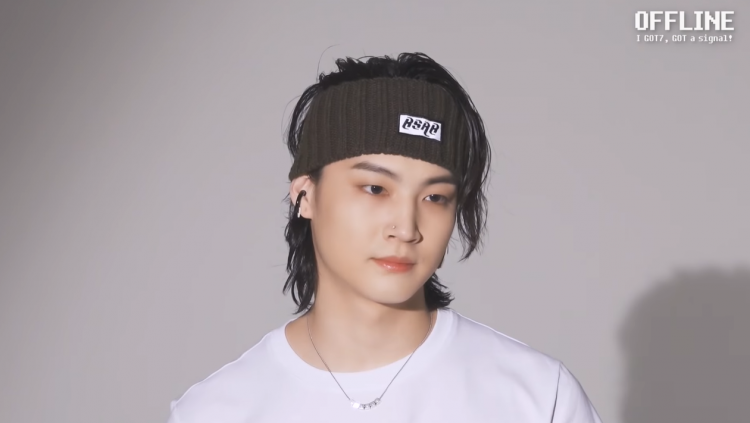 It has been almost two months since K-Pop boy group GOT7 left the former label JYP Entertainment. After releasing "Encore" for their fans, each member has been busy with establishing each of their solo careers, except perhaps for one.
Updates on GOT7 members' solo activities
GOT7's oldest member Mark went back to the States and has opened his own team based in China. The GOT7 rapper also opened his own YouTube Channel, released a song, and is doing live streams on Twitch. Meanwhile, GOT7 Jackson has partnered with Sublime Artists Agency and is promoting his solo activities in Korea. Aside from releasing his solo song, he has collaborated with Rain for the song "Magnetic."
On the other hand, Jinyoung is currently preparing for his upcoming drama "The Devil Judgement" together with actor Jisung. The group's main vocalist, Youngjae, signed with Sublime Artists Agency. Youngjae is set to star in the 2021 Netflix series "So Not Worth It" as well as on the musical "Midnight Sun."
As for the maknaes of GOT7, "skrrt skrrt" king Bambam reportedly signed with Sunmi's label ABYSS Company. At the same time, Yugyeom is currently under Jay Park's AOMG. Both are brewing something special for their fans.
With the other six GOT7 members pushing their solo careers forward, fans are focusing on leader Jay B, with most saying that he can now focus on his own plans as his dearest members have already settled. Little did the fans know, Jay B is doing something for GOT7 and Ahgases in the background.
GOT7 Jay B updates fans and heartwarming revelations
GOT7's leader Jay B took it upon himself to update curious Ahgases on what he was up to recently through his Instagram stories. He assured fans that he is making most of his time for the group.
Being the best leader Ahgases can wish for, Jay B revealed that for the past few months, he has been studying business in order to handle the legalities needed for GOT7 to release music.
"I really wanted to release the song ["Encore"] so I've been taking care of all the documents needed, distribution, trademark transfer, practical things, etc. I sorted it out all the while learning [more] about these things. It's not something that's been revealed, but I thought that it would be good if [you guys] knew what I've been up to so... You can see it like I've done everything a leader should do," GOT7 Jay B shared.
Aside from doing all the necessary paperwork for GOT7, Jay B is also looking forward to doing his own projects in the future. Meanwhile, Jay B's recent update made Ahgases appreciate him more for being the amazing leader that he is.
Ahgases and GOT7 are surely lucky to have Jay B as a leader. So, everybody say, "THANK YOU JAY B FOR YOUR HARD WORK!"
© 2022 Korea Portal, All rights reserved. Do not reproduce without permission.