2nd Gen K-Pop Legends: IU and SHINee Talk About Their Debut, Rookie Years, And More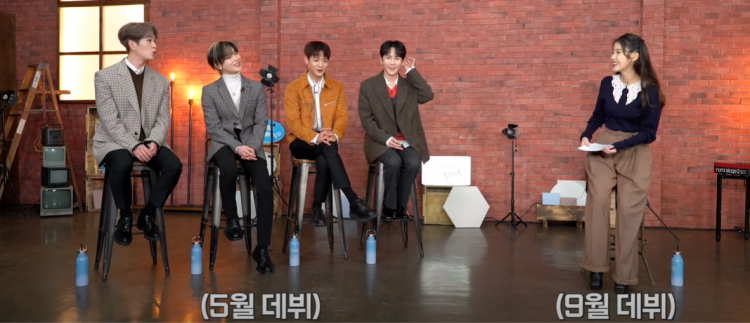 The K-pop group SHINee, and the tantalizing soloist, IU, are both considered to be part of the second generation of K-Pop. K-pop artists are considered part of this generation when they debuted between the years 2003 to 2010. IU and SHINee both debuted in 2008.
During IU's most recent episode of "IU's Palette," SM Entertainment's SHINee were the featured guests. The episode, which was uploaded on the 27th of February, was to commemorate SHINee's recent comeback with their seventh studio album entitled "Don't Call Me."
As the episode progressed, SHINee and the host, IU, started to share events that transpired during their debut and rookie years. Remembering how famous the K-pop group SHINee was during those days, IU remembered that at that time, all of the other entertainers would come and watch the group, SHINee, during their rehearsals.
SHINee, after hearing IU's short story, mentioned that they could not remember this ever occurring.
In the earlier days, SHINee, one of the rookie groups at that time, did live vocals while dancing. This was considered rare during that era. So this, aside from their already famous standing, helped propel the group to even more popularity.
To get back at the influential soloist, SHINee themselves recalled that during the debut year of IU, they noted her already as someone who is highly talented in singing. During those times that SHINee noticed IU, hearing her sing made them realize how talented the then-rookie artist was. This brought a delightfully surprising reaction to IU's face.
SHINee's main dancer, Taemin, added by saying that the group knew IU even when she was a relatively new singer. Even noting that SHINee sang IU's old songs back then.
This shows how close K-pop groups are to one another, especially their peers. Moving forward, it can be expected that IU and SHINee are still fans of one another and will notably keep track of one another's releases.
© 2023 Korea Portal, All rights reserved. Do not reproduce without permission.