4th Gen Girls Run The World: ITZY, aespa, And IZ*ONE Leaders And Maknae Share Their Thoughts On Their Positions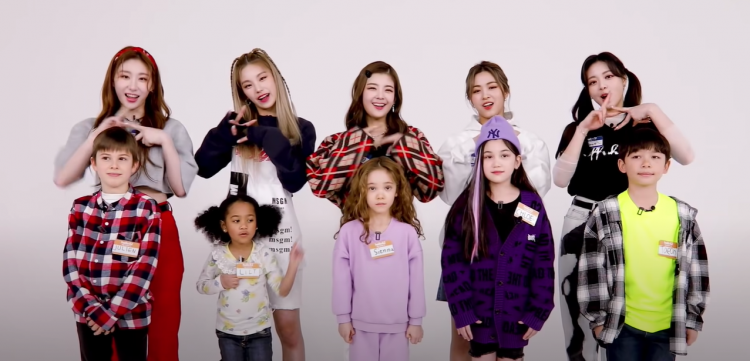 The leader and maknae of a K-Pop group have different roles and sometimes have varying responsibilities. Although maknaes usually have no specific responsibilities, they still have to show respect to every member due to their young age.
In recent interviews for the lunar new year, Sports Seoul shared the thoughts and opinions of leaders and maknaes of multiple 4th generation K-Pop girl groups. The members shared what they believe are the pros and cons of their respective positions.
With that being said, here are the 4th generation girl groups who shared their opinions:
ITZY's Yeji and Yuna
Yeji, ITZY's leader, shared that if she were to debut with ITZY once again, she'd like to try being the maknae for the second time joining the girl group. She believes that being a leader helped her mature into the individual she is now.
On the other side of the spectrum, Yuna, ITZY's maknae, preferred to be the maknae if ever she was to rejoin ITZY in another life. Being the maknae, it means that all the members above you have to take care of and mentor you. For this lunar new year, Yuna would like to greet her leader by saying, "Happy new year, take care of your hair, and I love you. I LOVE U."
aespa's Karina and Ningning
Karina, being the leader of aespa, finds it somewhat daunting being the leader. She is the youngest in her family, after all, so switching how she acts is difficult. But nevertheless, she enjoys being the leader because she becomes more responsible.
Karina shared a message for aespa's maknae by saying that she wants to let's get along even more with her maknae. She continues by calling Ningning cute, and she wants her to be the best maknae she can be this lunar new year.
Ningning then said that she really enjoys being the maknae of aespa because she enjoys that everyone is very caring of her.
When asked to give a message to her leader, she said, "I really like how as the oldest member, Karina takes care of us and encourages us when we're having a hard time. Specifically, she teaches me how to speak Korean better. She is like the mom in our group so I am so thankful and want to tell her that she's doing a great job."
IZ*ONE's Kwon Eun Bi and Jang Won Young
Kwon Eun Bi said that she feels nothing but love for her members. But it is sometimes difficult to memorize all their orders since there are 12 members. Additionally, Eun Bi wants to be like IZ*ONE's maknae, Won Young, because she also wants to be tall.
On the other side, Jang Won Young said that while it's not obvious, compromising is what makes her role hard. She also really looks up to Eun Bi as her leader is very quick in making decisions.
Maknaes and leaders might not have the same opinions in all groups, but their bond is special.
If you wanna see the list of this year's most popular girl group maknaes, click here.
Or, if you are more interested in female idols that are leaders, click here.
© 2023 Korea Portal, All rights reserved. Do not reproduce without permission.