'GUESS WHO', JYP Entertainment's ITZY Drops First Teaser For Comeback In April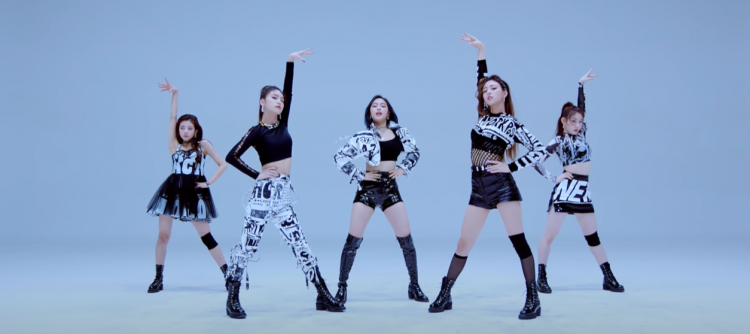 JYP Entertainment's ITZY made their debut back in 2019, and since then, the 4th generation K-pop girl group has been garnering attention, awards, and fame all over South Korea.
Recently, they have made strides to expand their already growing fanbase even more, both locally and globally. They did this by having multiple new shows, two of which are their shows "IT'z PLAYTIME" and "Codename: Secret ITZY." The former of the two shows is an English-only show, so MIDZYs (ITZY's fanbase) can enjoy Yeji, Lia, Ryujin, Chaeryeong, and Yuna's company without subtitles.
Furthermore, earlier this year, ITZY released their first all-English album, which included English versions of their title tracks. ITZY really makes sure to make all their fans feel included in their releases.
Additionally, ITZY's appreciation for their fans can be further felt in their recent release. ITZY dropped their latest fan song entitled "MIDZY" just this week. They released the song's lyric video as well with two versions: English and Korean. Surely that shows how much they love their fans. But wait, there's more!
One of the most popular 4th generation K-pop groups have finally officially announced their next comeback! Count your calendars MIDZYs and JYP nation, ITZY will finally make their return.
As of writing this article, ITZY officially announced that the JYP Entertainment girl group would be dropping their comeback in April!
ITZY's comeback entitled "Guess Who" will be arriving on the 30th of April next month, 1 PM Korean Standard Time. This was announced via a teaser poster which was uploaded on ITZY's Facebook and Twitter accounts.
This is truly extremely exciting news since ITZY's last comeback was dropped on the 17th of August of last year with their extremely hit song entitled "Not Shy." This means that after eight months of being patient, MIDZYs will be rewarded for their upcoming comeback.
© 2022 Korea Portal, All rights reserved. Do not reproduce without permission.
Tags:
Kpop
,
kpop news
,
Kpop updates
,
JYP Entertainment
,
JYP Entertainment news
,
JYP Entertainment updates
,
JYP
,
JYP Entertainment ITZY
,
ITZY
,
ITZY Update
,
ITZY News
,
ITZY Ryujin
,
ITZY Yeji
,
ITZY Lia
,
ITZY Chaeryeong
,
ITZY Yuna
,
Ryujin
,
yeji
,
lia
,
Chaeryeong
,
Yuna
,
ITZY Comeback
,
when will itzy comeback
,
Guess Who
,
ITZY Guess Who
,
Guess Who ITZY