ITZY & aespa Joins BLACKPINK, TWICE, & Red Velvet As The Reigning Queens Of Instagram, See Full Rankings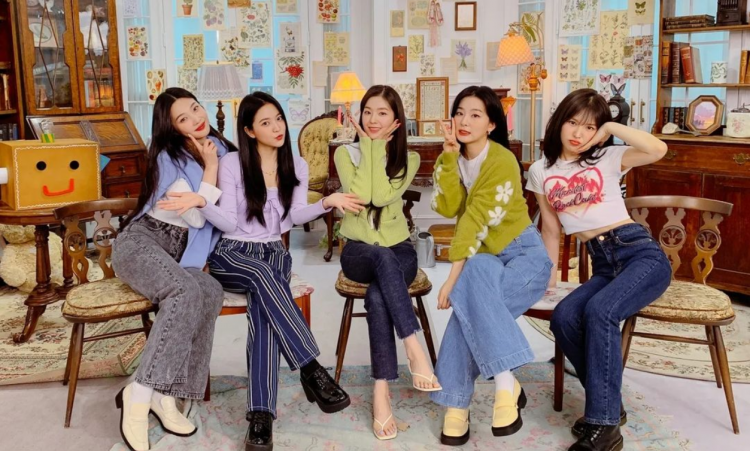 In 1999, K-Pop was still spreading its wings. For fans to be updated on new groups or musical releases, they either had to catch them on radio, tv, or visit a music shop. Fast forward to the present day, K-Pop has become one of the most popular music genres globally.
READ: Instagram Royalties: These Are The K-Pop Artists With The Most Followers Of All Time
So popular in fact that fans get updated regarding artists even before their debut. This is mostly thanks to social media. Previously, we talked about overall K-Pop artists and boy groups who currently have the most followers on Instagram, respectively.
Now, we will tackle female K-Pop artists who have the most followers on IG as of writing this article. Is your favorite female K-Pop group among the most followed on Instagram? Find out here.
BLACKPINK
Having more IG followers than the artists in the 2nd and 3rd places combined, YG Entertainment's BLACKPINK are the reigning queens of Instagram. The K-Pop group has been active since 2016 and is expected to make their long-awaited comeback soon. Due to this, the BLACKPINK members are expected to further cement their supremacy this coming Summer.
TWICE
JYP Entertainment's TWICE is not only the second most followed female K-Pop group of all time on IG but is also the second female artist from the label in the top 10. The 9-member act is known for showering their ONCEs (TWICE fans) with premium content. In turn, the fans show their support for the K-Pop group evidently seen in their Instagram following count.
ITZY
Following in the footsteps of their unnies, JYP Entertainment's ITZY is the third most followed female K-Pop group to date. ITZY's Yeji, Lia, Ryujin, Chaeryeong, and Yuna are arguably the most popular 4th generation K-Pop girl group. Thus, it is not surprising that they rank 3rd on this list.
Red Velvet
ReVeluvs rejoice! The members of Red Velvet are the 4th most followed K-Pop girl group on Instagram as of writing this article. They are also the 2nd K-Pop girl group from SM Entertainment in the top 10.
aespa
The recent queens of Coachella, aespa's Karina, Giselle, Winter, and NingNing are currently the 5th most followed K-Pop girl group on Instagram. SM Entertainment is known for debuting immensely popular groups and aespa is not an exception. These 4th generation trendsetters are supposedly making a comeback soon, so their followers on IG are only going to further rise.
READ: IU, BTS, BLACKPINK, Bae Suzy & Other Stars Joins Forbes Korea's 'Most Powerful Celebrities' List
Check out the top 10 female K-Pop artists who are the all-time queens of Instagram as of writing this article below!
#1 BLACKPINK with 46,627,034 followers
#2 TWICE with 25,118,790 followers
#3 ITZY with 16,263,689 followers
#4 Red Velvet with 11,599,918 followers
#5 aespa with 8,605,118 followers
#6 MAMAMOO with 7,588,265 followers
#7 (G)I-DLE with 7,372,862 followers
#8 GFRIEND with 3,287,516 followers
#9 Kep1er with 2,807,887 followers
#10 MOMOLAND with 2,567,662 followers
READ: IG Royalty: K-Pop Boy Groups Who Are The All-Time Kings Of Instagram
© 2023 Korea Portal, All rights reserved. Do not reproduce without permission.
Tags:
kwave
,
kwave news
,
kwave updates
,
Kpop
,
kpop news
,
Kpop updates
,
instagram
,
Instagram news
,
Instagram updates
,
kpop girl group Instagram
,
Kpop group
,
BLACKPINK
,
Blackpink news
,
Blackpink updates
,
BLACKPINK Instagram
,
TWICE
,
TWICE news
,
TWICE Updates
,
TWICE instagram
,
ITZY
,
ITZY News
,
ITZY updates
,
ITZY Instagram
,
Red Velvet
,
Red Velvet News
,
Red Velvet Updates
,
Red Velvet instagram
,
aespa
,
aespa news
,
aespa updates
,
aespa Instagram
,
Mamamoo
,
MAMAMOO News
,
MAMAMOO Updates
,
MAMAMOO Instagram
,
(G)I-DLE
,
(G)I-DLE news
,
(G)I-DLE updates
,
(G)I-DLE Instagram
,
GFriend
,
GFriend news
,
GFRIEND updates
,
GFRIEND Instagram
,
Kep1er
,
Kep1er news
,
Kep1er updates
,
Kep1er Instagram
,
Momoland
,
MOMOLAND News
,
MOMOLAND Updates
,
MOMOLAND Instagram