IG Royalty: K-Pop Boy Groups Who Are The All-Time Kings Of Instagram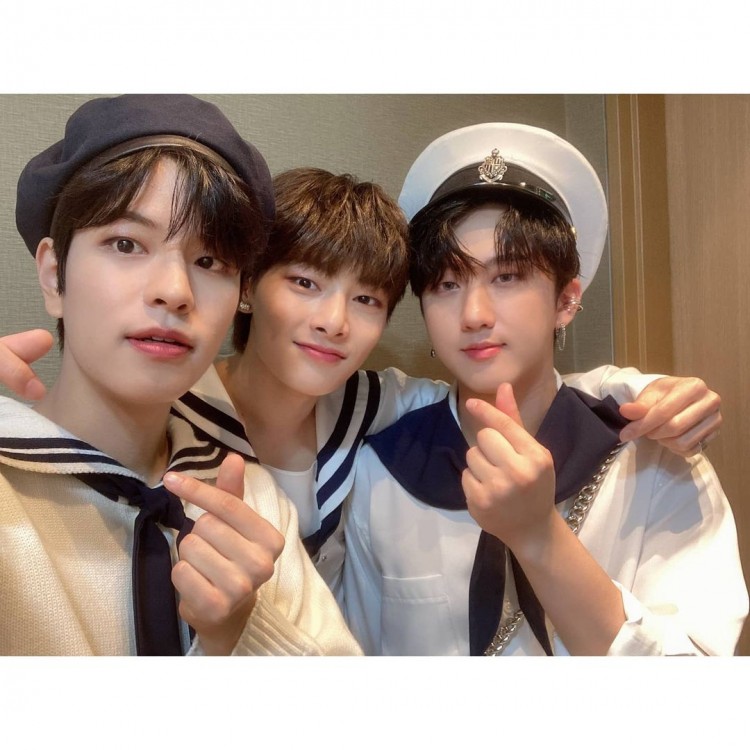 The number of followers a K-Pop artist has on any social media platform usually shows their popularity in terms of the number of fans. Specifically, in the K-Pop industry, the more followers a K-Pop artist has, the higher they usually are in the popularity hierarchy.
READ: Instagram Royalties: These Are The K-Pop Artists With The Most Followers Of All Time
In this article, we listed the top male K-Pop artists who are currently on top of Instagram in terms of followers as of writing this article. Is your favorite male K-pop group among the most followed on Instagram? Find out here.
On top of this list are the reigning kings of Instagram, BTS. The HYBE K-pop boy group is currently the hottest K-pop group in the world and they are backed up with 62,974,255 followers on Instagram at present.
BTS' RM, Jin, Suga, J-Hope, Jimin, V, and Jungkook have all been working hard for the K-pop boy group's success, evidently in their hit songs "Dynamite," "Permission to Dance," "Butter," "Boy With Luv," and many more.
The only male K-pop boy group from JYP Entertainment (who are currently still with the label), Stray Kids have been seeing a sharp rise in popularity, and deservedly so as STAYs, their fandom, have seen how hard they have worked. Stray Kids currently has a cool 20,673,670 followers on Instagram.
The K-pop boy group with the most members, SM Entertainment's NCT comfortably sits in third place with 13,785,140 followers on Instagram. Furthermore, NCT boasts a total of 4 sub-units and 3 of them are here in the top 10.
Arguably the most popular sub-unit of SM Entertainment's NCT, NCT 127 currently has 13,755,539 followers on Instagram. Led by Taeyong and supplemented with superstar members Taeil, Johnny, Yuta, Doyoung, Jaehyun, Winwin, Jungwoo, Mark, Haechan, this K-pop boy group unsurprisingly places 4th among Instagram Kings.
The 2nd K-pop boy group hailing from HYBE Labels, TXT is currently known as the '4th generation it boys' and they are proving this to be true as they currently have 11,888,227 followers on Instagram. Notably, the K-pop boy group just announced their official world tour, and MOAs, their fandom, are excited to see Yeonjun, Soobin, Beomgyu, Taehyun, and Huening Kai perform live.
READ: April's Brand Reputation Rankings For The Top Singers
Check out the top 10 K-Pop artists who are the all time kings of Instagram as of writing this article below!
#10 WayV with 6,997,282 followers
#9 GOT7 with 7,104,137 followers
#8 NCT DREAM with 9,374,872 followers
#7 EXO with 9,881,714 followers
#6 ENHYPEN with 9,889,431 followers
#5 TXT with 11,888,227 followers
#4 NCT 127 with 13,755,539 followers
#3 NCT with 13,785,140 followers
#2 Stray Kids with 20,673,670 followers
#1 BTS with 62,974,255 followers
READ: K-Pop Chart Royalties: These Korean Artists Have The Most PAK Hours Of All Time
© 2023 Korea Portal, All rights reserved. Do not reproduce without permission.