Instagram Royalties: These Are The K-Pop Artists With The Most Followers Of All Time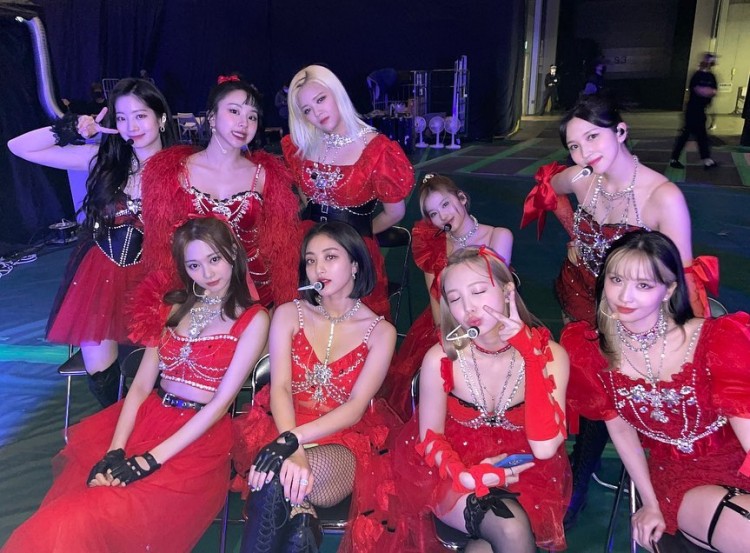 The amount of followers a celebrity garners on social media usually reflects how popular they are. Notably, in the K-Pop industry, the higher the followers a K-Pop artist has, the more acclaim their name usually has.
In this article, we listed the top K-Pop artists who currently have the most followers on Instagram as of writing this article. Is your favorite K-pop group among the most followed on Instagram? Find out below.
On top of the list is HYBE's very own BTS, to the delight of their ARMY. All in all, BTS currently has 62,93,540 followers on Instagram which is a whole 16 million more than the K-pop group in second place.
BTS has garnered millions of Instagram followers through the years and it will keep growing as the K-pop boy group is expected to drop more hits such as "Dynamite," "Permission to Dance," "Butter," "Boy With Luv," and more.
Following behind BTS is BLACKPINK which currently has a total of 46,558,296 followers on Instagram. BLACKPINK is also the only K-pop artist on the list hailing from YG Entertainment.
The highest-ranking K-pop artist on the list from JYP Entertainment TWICE has been active since 2015 and has garnered 24,989,429 followers on Instagram.
The only 4th-generation K-pop boy group and the 2nd highest-ranking artist from JYP Entertainment, Stray Kids have been dominating the K-pop industry with recent hits like "God's Menu," "Thunderous," "MANIAC," and more.
ITZY caps off the top 5 and is the third K-pop artist coming from JYP Entertainment. Yeji, Lia, Ryujin, Chaeryeong, and Yuna have been among the most popular 4th generation K-pop girl groups since their debut and currently boast 16,165,530 followers to prove this.
READ: April's Brand Reputation Rankings For The Top Singers
Check out the top 10 K-Pop artists who are the kings and queens of Instagram below!
#10 EXO with 9,880,689 followers
#9 Red Velvet with 11,573,393 followers
#8 TXT with 11,877,220 followers
#7 NCT 127 with 13,752,896 followers
#6 NCT with 13,778,264 followers
#5 ITZY with 16,165,530 followers
#4 Stray Kids with 20,654,953 followers
#3 TWICE with 24,989,429 followers
#2 BLACKPINK with 46,558,296 followers
#1 BTS with 62,93,540 followers
READ: K-Pop Chart Royalties: These Korean Artists Have The Most PAK Hours Of All Time
© 2023 Korea Portal, All rights reserved. Do not reproduce without permission.
Tags:
kwave
,
kwave news
,
kwave updates
,
Kpop
,
kpop news
,
Kpop updates
,
kpop artists
,
kpop artists Instagram
,
kpop artists Instagram followers
,
Instagram kpop artists
,
Instagram followers kpop artists
,
instagram
,
Instagram news
,
Instagram updates
,
Instagram followers
,
BTS
,
BLACKPINK
,
TWICE
,
stray kids
,
ITZY
,
NCT
,
NCT 127
,
TXT
,
Red Velvet
,
EXO