IVE's Rei Reveals That Red Velvet's Joy Was The Reason Why She Became A K-Pop Idol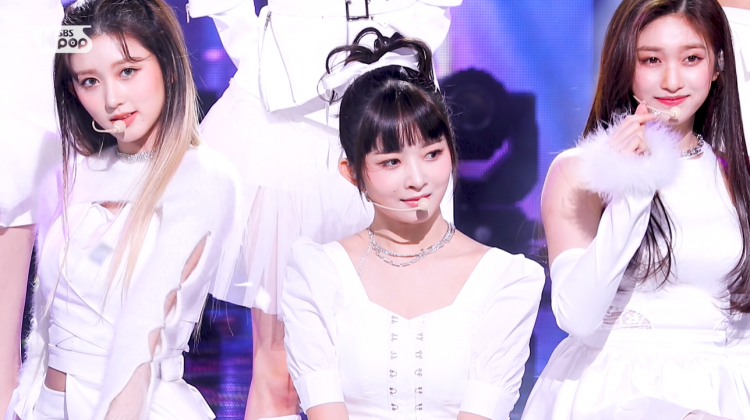 Fashion magazine W Korea featured members of the K-pop girl group IVE in an interview, recently releasing the article for K-pop fans to read. Notably, the interview featured a Q&A with IVE's Gaeul, Liz, and Rei.
READ: Body Positivity In K-Pop: Fans Positively Reacts To IVE Liz's Supposed 'Weight Gain'
IVE's Rei is notably the only foreign member of Starship Entertainment's K-pop girl group as she is Japanese. Rei is notably also the first Japanese idol to debut under Starship Entertainment.
Rei went on to participate in a Starship Entertainment audition which was held in Japan, being eventually accepted as a trainee at the label. In the interview with W Korea, IVE's Rei talked about a K-pop artist from SM Entertainment.
An interviewer from W Korea expressed, "Not long ago, you gave Red Velvet Joy a picture you drew yourself. You also dreamed of becoming a singer while watching Red Velvet."
Specifically, Red Velvet's Joy has gotten the drawing from IVE's Rei previously in March. The drawing, which the K-pop rookie made herself, is a portrait of the Red Velvet member.
READ: TrendSetter: IVE's Rei Is The Reason Why The 'Gyaru Peace' In K-Pop Went Viral
IVE's Rei replied, "I decided to come to Korea from Japan after seeing the performance of Red Velvet sunbaenim. It's like a dream. I'm happy."
Furthermore, Rei added that she and Red Velvet's Joy visit the same shop, and that is when she began to exchange pleasantries with the Red Velvet member. Rei went on to express that she has never studied drawing professionally, but the K-pop idol sometimes draws people around her while bringing her drawing pad.
Amazingly, IVE's Rei is a huge fan of Red Velvet and Joy is her bias in the K-pop girl group. The K-pop rookie has been open about being a fan of Joy since making her debut in December of 2021.
READ: Starship's IVE Boasts Popularity In Japan With Recent 'Love Dive' Achievement!
Additionally, the "Love Dive" singer once revealed that Red Velvet's Joy inspired her to be a singer.
Reading this, K-pop fans are now excited to see more interactions between IVE's Rei and Red Velvet's Joy.
© 2023 Korea Portal, All rights reserved. Do not reproduce without permission.
Tags:
W Korea
,
W Korea news
,
W Korea updates
,
W Korea IVE
,
IVE W Korea
,
W Korea Rei
,
Rei W Korea
,
IVE Rei W Korea
,
W Korea IVE Rei
,
kwave
,
kwave news
,
kwave updates
,
Kpop
,
kpop news
,
Kpop updates
,
Starship Entertainment
,
Starship Entertainment artists
,
Starship Entertainment news
,
Starship Entertainment updates
,
Starship Entertainment IVE
,
Starship Entertainment Rei
,
Starship Entertainment IVE Rei
,
IVE
,
IVE news
,
IVE updates
,
IVE Rei
,
IVE Rei news
,
IVE Rei updates
,
Rei
,
Rei news
,
Rei updates
,
Red Velvet
,
Red Velvet News
,
Red Velvet Updates
,
Red Velvet Joy
,
Red Velvet Joy news
,
Red Velvet Joy updates
,
Red Velvet Joy and IVE Rei
,
IVE Rei and Red Velvet Joy
,
Rei and Joy
,
Joy and Rei
,
Joy
,
Joy news
,
Joy updates