(G)I-DLE's Shuhua Reveals The Difficulties Faced After Taking Over Soojin's Parts After Her Departure!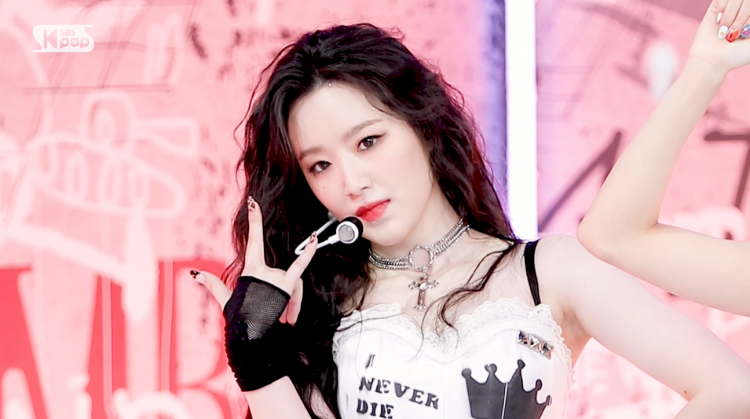 Not until recently, Shuhua did not have a lot of parts in (G)I-DLE's songs, but due to a series of unfortunate events, the K-pop idol had to take on more singing lines and dance choreographies, and Shuhua revealed how stressful the transition initially was.
Notably, the members of (G)I-DLE were featured in an interview with Teen Vogue. The K-pop girl group talked about their most recent comeback, their trainee days, and starting their transition as 5 members instead of the iconic 6.
In March of 2021, former member Soojin was accused of school violence during her school days and was then placed on hiatus after an ongoing at the time investigation. The K-pop idol then parted ways with (G)I-DLE in August, and eventually, CUBE Entertainment terminated ended its artist contract with Soojin at the beginning of March.
READ: Cube Entertainment Officially Terminates The Contract Of Former (G)I-DLE Member Soojin!
At this time, (G)I-DLE went on hiatus as well, while the members pursued solo projects. After a year-long hiatus, the K-pop girl group had their first appearance as a 5-member K-pop group at the Expo 2020 in Dubai.
Furthermore, in the interview with Teen Vogue, the (G)I-DLE members talked about the concert and shared how happy they were to see Neverlands (the fandom name of the K-pop group) after 2 years.
For the K-pop girl group's performance, (G)I-DLE's maknae Shuhua had to practice non-stop to take over Soojin's parts, and many of Soojin's center parts as well for the dance breaks.
(G)I-DLE's Shuhua explained that she was extremely nervous about having to cover and have new additional parts. She was then happy about the positive feedback she got from netizens and K-pop fans after the show.
READ: Netizens Praise (G)I-DLE For Amazing Live Vocal Skills, Though One Member Garners Criticism!
(G)I-DLE's Shuhua explained, "I was really worried because I had new additional lines, but I got a lot of good feedback!"
Netizens and fans are happy for (G)I-DLE's Shuhua that she has now slowly come to terms with her new identity and role in the K-pop girl group.
© 2023 Korea Portal, All rights reserved. Do not reproduce without permission.
Tags:
kwave
,
kwave news
,
kwave updates
,
Kpop
,
kpop news
,
Kpop updates
,
Cube Entertainment
,
Cube Entertainment artists
,
Cube Entertainment news
,
Cube Entertainment updates
,
Cube Entertainment (G)I-DLE
,
Cube Entertainment (G)I-DLE Shuhua
,
Cube Entertainment Shuhua
,
(G)I-DLE
,
(G)I-DLE news
,
(G)I-DLE updates
,
(G)I-DLE members
,
(G)I-DLE Shuhua
,
(G)I-DLE Shuhua news
,
(G)I-DLE Shuhua updates
,
Shuhua
,
Shuhua news
,
Shuhua updates
,
Soojin
,
Soojin news
,
Soojin updates