Bittersweet: Netizens & Fans React To Seeing (G)I-DLE Perform For The First Time Without Soojin!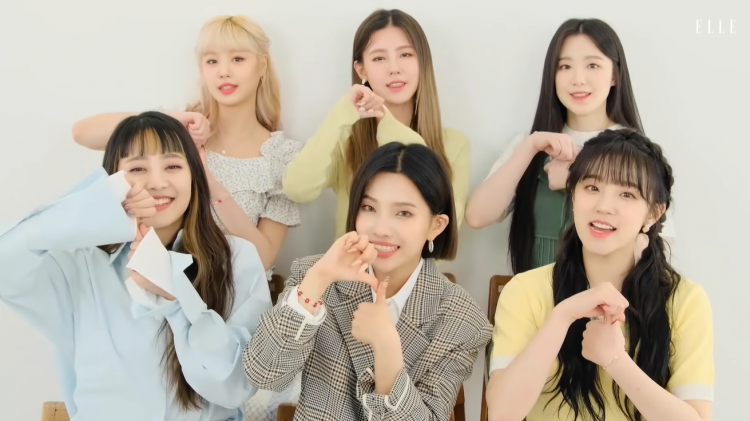 As of writing this article, two days ago on the 16th of January, (G)I-DLE had their first official performance in almost five months since Soojin's departure from the K-pop group and CUBE Entertainment.
The K-pop girl group was part of the lineup of performers in the "2022 Expo" in Dubai which was held at Jubilee Park. This was their first performance (G)I-DLE has ever performed with a line-up of five-members.
In the music festival, (G)I-DLE performed their hits "Oh my god," "HWAA," "DUMDi DUMDi" and "LA TA TA." The K-pop girl group notably took breaks in between certain tracks to adorably talk with Neverlands (the name of their fandom).
READ: Talents Over Visuals: (G)I-DLE's Soyeon Calls Out 'My Teenage Girl' Voters!
Fans have missed the K-pop girl group but since this was (G)I-DLE's first time performing with five members, the K-pop girl group were to make adjustments in their performance. Most notably, due to Soojin's absence, (G)I-DLE's Shuhua had to pick up the pace.
Before Soojin parted ways from (G)I-DLE, Shuhua only had limited singing parts. But due to Soojin's absence, Shuhua took over Soojin's part. K-pop fans believe this was difficult for the Taiwanese idol due to her usually short lines.
Although K-pop fans praised Shuhua for her effort, most found it evident that she found it difficult to take over Soojin's lines. During Soojin's time in (G)I-DLE, she was known for her charisma on stage.
(G)I-DLE's Shuhua is popular for her innocent vibe and due to their difference in personality, K-pop fans thought it was hard for Shuhua to give justice to Soojin's parts.
Fans of the K-pop girl group were happy to see (G)I-DLE once again perform, but the absence of Soojin was too much for fans to overlook.
READ: Neverlands Emotional As (G)I-DLE's Shuhua Accidentally & Painfully Mentions Soojin In Live Broadcast
Stay tuned for more news and updates regarding (G)I-DLE and other K-pop artists.
© 2023 Korea Portal, All rights reserved. Do not reproduce without permission.
Tags:
2022 Expo
,
(G)I-DLE 2022 Expo
,
2022 Expo (G)I-DLE
,
2022 Expo performers
,
2022 Expo performer lineup
,
2022 Expo news
,
2022 Expo updates
,
2022 Expo Dubai
,
Dubai 2022 Expo
,
kwave
,
kwave news
,
kwave updates
,
Kpop
,
kpop news
,
Kpop updates
,
CUBE
,
CUBE artists
,
Cube Entertainment
,
Cube Entertainment artists
,
Cube Entertainment news
,
Cube Entertainment updates
,
Cube Entertainment (G)I-DLE
,
Cube Entertainment (G)I-DLE Soojin
,
Cube Entertainment (G)I-DLE Shuhua
,
(G)I-DLE
,
(G)I-DLE news
,
(G)I-DLE updates
,
(G)I-DLE members
,
(G)I-DLE Soojin
,
(G)I-DLE Soojin news
,
(G)I-DLE Soojin updates
,
(G)I-DLE Shuhua
,
(G)I-DLE Shuhua news
,
(G)I-DLE Shuhua updates
,
Shuhua
,
Shuhua news
,
Shuhua updates
,
Soojin
,
Soojin news
,
Soojin updates