Generational Love: NMIXX's Sullyoon, Lily, & Jiwoo Name Their Favorite BLACKPINK Members!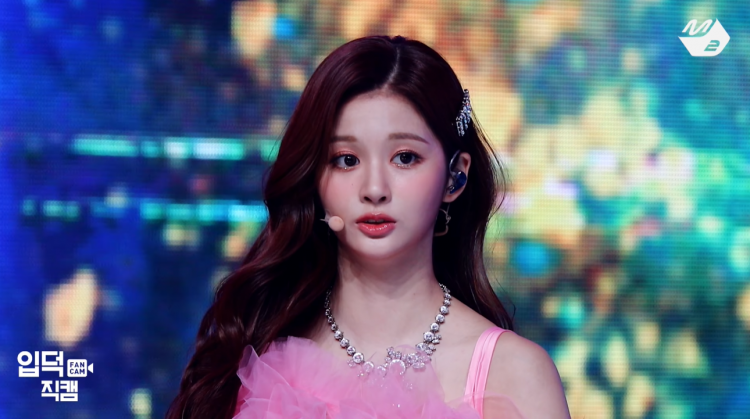 NMIXX is JYP Entertainment's most recent K-pop girl group and due to this, the members of the girl group look up to the senior groups that came prior to them. Among their favorite seniors aside from their fellow labelmates is BLACKPINK.
READ: 'I Challenged Myself To Become An Idol', Why NMIXX's Sullyoon & Jinni Decided To Become K-Pop Stars!
Not long after doing a cover of BLACKPINK's "Kill This Love" with their own twist, NMIXX's Lily, Sullyoon, and Jiwoo went on to reveal which BLACKPINK members were their favorite and why.
When asked, NMIXX's Jiwoo rocked a pretty smile and decidedly praised BLACKPINK's Jennie for being kind as a fellow K-pop star. As per Jiwoo, "Jennie sunbae-nim (senior). She's really, really nice."
Notably, when NMIXX's Lily answered the question, the K-pop idol rookie melted at how much she loved BLACKPINK. Lily shared, "I love BLACKPINK. I think my favorite would be Jennie sunbae-nim." Though there were more members that were loved by Lily.
READ: 'KCON 2022 Premiere' To Have MONSTA X, NiziU, NMIXX, STAYC, LOONA, & More Superstar Artists As Performers!
NMIXX's Lili also named another BLACKPINK member who is also an amazing dancer and rapper. NMIXX's Lily went on to add, "And Lisa sunbae-nim."
Furthermore, NMIXX's Sullyoon had a similar answer to Jiwoo and Lily as she chose the same member. To the delight of NSWERs (the fandom name of NMIXX) Sullyoon adorably answered, "Jennie sunbae-nim."
All the members of BLACKPINK have different personalities and charms, and due to this, a specific member has to appeal to a certain person. Due to Lily, Sullyoon, and Jiwoo's answers, netizens and fans are now curious about the answer of the other NMIXX members.
READ: aespa's Karina, ITZY's Yuna, IVE's Wonyoung, & NMIXX's Sullyoon: The Top 4th-Generation K-Pop Girl Group Centers!
Stay tuned for more news and updates regarding NMIXX and other K-pop artists!
© 2022 Korea Portal, All rights reserved. Do not reproduce without permission.
Tags:
kwave
,
kwave news
,
kwave updates
,
Kpop
,
kpop news
,
Kpop updates
,
JYP
,
JYP artists
,
JYP Entertainment
,
JYP Entertainment artists
,
JYP Entertainment news
,
JYP Entertainment updates
,
JYP Entertainment NMIXX
,
JYP Entertainment NMIXX Lily
,
JYP Entertainment NMIXX Jiwoo
,
JYP Entertainment NMIXX Sullyoon
,
JYP Entertainment Lily
,
JYP Entertainment Jiwoo
,
JYP Entertainment Sullyoon
,
NMIXX
,
NMIXX news
,
NMIXX updates
,
BLACKPINK
,
Blackpink news
,
Blackpink updates
,
NMIXX Lily
,
NMIXX Lily news
,
NMIXX Lily updates
,
NMIXX Jiwoo
,
NMIXX Jiwoo news
,
NMIXX Jiwoo updates
,
NMIXX Sullyoon
,
NMIXX Sullyoon news
,
NMIXX Sullyoon updates
,
Lily
,
Lily news
,
Lily updates
,
Jiwoo
,
Jiwoo news
,
Jiwoo updates
,
Sullyoon
,
Sullyoon news
,
Sullyoon updates