Soyeon Reveals Why (G)I-DLE Removed The 'G' In Their Name For "Tomboy" Comeback!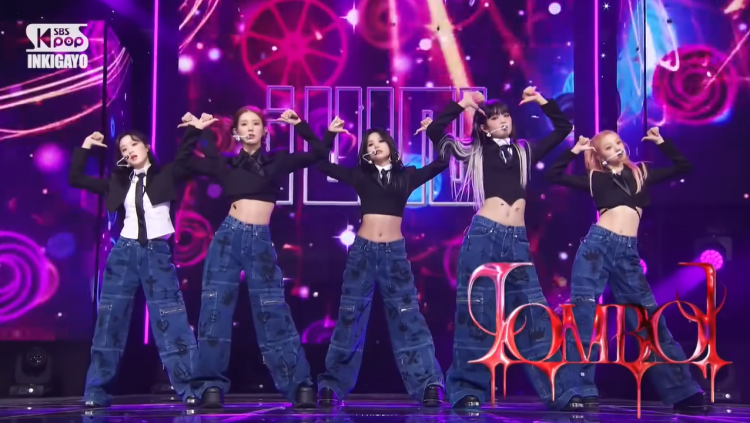 (G)I-DLE's "TOMBOY" is more than just a comeback, it is a message the K-pop girl group wants to convey to their fans and to the world.
READ: Netizens Praise (G)I-DLE For Amazing Live Vocal Skills, Though One Member Garners Criticism!
Just recently, (G)I-DLE made their most recent comeback with "I NEVER DIE" alongside the title track "TOMBOY" and the K-pop girl group has been breaking records and garnering acclaim. But curiously, netizens have been asking why the "G" is missing in their promotions.
The K-pop girl group recently was featured in an interview with Teen Vogue magazine, and the members of (G)I-DLE talked about their most recent comeback, love for Neverlands (the name of their fandom), and many more.
Among the topics breached was the missing G in their promotions and this was touched upon by Soyeon. Notably, in (G)I-DLE's first teaser, the "G" was missing, and thus, their new album had the name ( )I-DLE.
READ: (G)I-DLE's Minnie, Yuqi, & Soyeon Express Love For Fellow Members, Compare Album To 'One Piece', & More!
It was explained that the "G" in (G)I-DLE is for "girl." Therefore, Soyeon revealed that for their most recent comeback, the K-pop girl group focused on themes of not following any gender or roles. Due to this, it was decided to remove the "G."
"What we want to convey is that we don't attribute our actions to gender or age. Because I'm me is why I am, and why I act the way I do," (G)I-DLE's Soyeon explained.
It seemed like the plan regarding the message worked as netizens and K-pop fans are loving (G)I-DLE's most recent comeback!
READ: (G)I-DLE's Soyeon Harshly Judged For Writing Songs Due To Her Being A Woman!
Stay tuned for more news and updates regarding (G)I-DLE and other K-pop artists!
© 2023 Korea Portal, All rights reserved. Do not reproduce without permission.
Tags:
kwave
,
kwave news
,
kwave updates
,
Kpop
,
kpop news
,
Kpop updates
,
Cube Entertainment
,
Cube Entertainment artists
,
Cube Entertainment news
,
Cube Entertainment updates
,
Cube Entertainment (G)I-DLE
,
Cube Entertainment (G)I-DLE comeback
,
Cube Entertainment (G)I-DLE TOMBOY
,
Cube Entertainment (G)I-DLE I NEVER DIE
,
(G)I-DLE
,
(G)I-DLE news
,
(G)I-DLE updates
,
(G)I-DLE members
,
(G)I-DLE comeback
,
(G)I-DLE TOMBOY
,
(G)I-DLE I NEVER DIE
,
TOMBOY
,
TOMBOY news
,
TOMBOY updates
,
I NEVER DIE
,
I NEVER DIE news
,
I NEVER DIE updates