How The Members Of GOT7 Have Been Flexing Their Individual Talents This 2021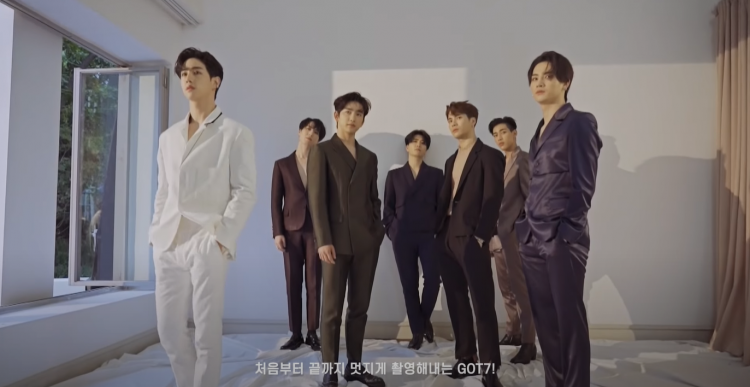 The boys of GOT7 may have parted ways with JYP Entertainment earlier this year, GOT7 still lives on as the members have decided to continue on as a K-pop boy group. They proved this to Ahgases (the fandom name of GOT7) in their previous single, "ENCORE."
But aside from "ENCORE," GOT7's JAY B, Jinyoung, Youngjae, Mark, Jackson, Yugyeom, and BamBam have not had any musical release this year. This is due to the fact the members have been focusing on their solo careers.
Regardless, Ahgases have been quick to show their love and support to each member of GOT7 in their solo endeavors. But what have the members of GOT7 been up to and how are their solo careers?
Here is how the members of GOT7 have been reaching milestones in their individual careers this 2021:
JAY B
The GOT7 leader is now under H1GHR MUSIC and has been slaying his solo career. JAY B started his solo career by dropping "Switch It Up" which featured sokodomo. Just recently, JAY B successfully released his EP "SOMO:FUME," with the title track "B.T.W." featuring Jay Park.
Moreover, JAY B dropped "I'm Surfin'" for the "Feel the Rhythm of Korea 2" promotional campaign on the 3rd of September. Notably, JAY B was a part of "The King of Mask Singer" as "Toad's House."
Mark
Mark made his way back to his home in Los Angeles, but he has been busy as he released the collaboration track "One in a Million" with Sanjoy. Following this, Mark is now under the agency Creative Artists Agency (CAA). Mark was also a part of the soundtrack for Marvel's Shang-Chi.
Jackson
Jackson's very own label, TEAM WANG, has gone on to sign a business agreement with Sublime Artist Agency. This ensured a smooth global business partnership that includes Korea and China.
Jackson also dropped "MAGNETIC," a collaboration with Rain on a b-side track on Rain's recent album. Jackson then dropped his single "LMLY (Leave Me Loving You)." Jackson made recent headlines as he dropped an English collaboration "Drive You Home," with Internet Money. Notably, Jackson promised fans that he will drop even more music this year.
Jinyoung
Now under the acting label BH Entertainment, Jinyoung has been killing it on his drama "The Devil Judge." Jinyoung will also make an appearance on "Yumi's Cells," an upcoming drama.
But Jinyoung has also been active in the music industry as he also released his new single "DIVE," which he composed himself.
Youngjae
Now signed under Sublime Artist Agency, Youngjae has also been flexing his ability to act. Youngjae previously got the lead role in the musical "Midnight Sun," which made its debut on the 1st of May and ended on the 25th of July.
Youngjae also made waves as he has been on "So Not Worth It," a popular Netflix sitcom series. At present, the GOT7 member is working on his album that might drop at the end of 2021.
BamBam
Now under Abyss Company, BamBam started building off his solo momentum by dropping his first mini-album "riBBon." BamBam proved his solo capabilities as "riBBon" made it to the iTunes charts globally.
Yugyeom
AOMG is now Yugyeom's home and the GOT7 member made his solo debut with his first album "Point Of View: U." Yugyeom's pre-release track entitled "I Want U Around" which featured DeVita topped the iTunes charts globally.
© 2023 Korea Portal, All rights reserved. Do not reproduce without permission.