7 or Nothing, Will GOT7 Stay With JYP Entertainment? Yugyeom In Talks With AOMG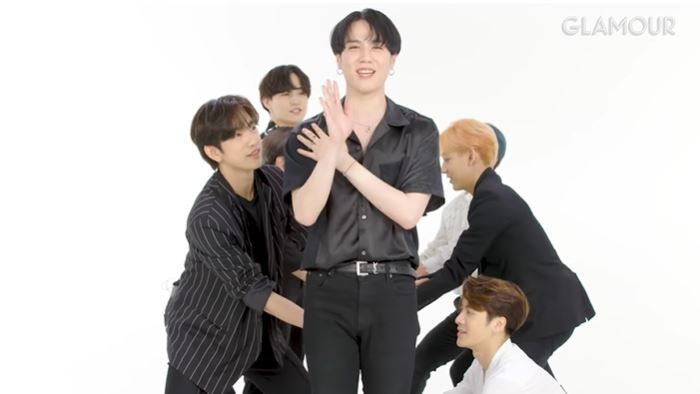 JYP Entertainment boy group, GOT7, is in the limelight recently as their 7-year contract draws to an end this January 2021. The future of the boy group is drawing attention after rumors about some of its members switching companies have been reported recently.
The Rumors
In fact, according to an interview with Spotify News on January 6th, GOT7's youngest member and main dancer, Kim Yugyeom, is planning to sign an exclusive contract with the hip-hop label AOMG.
AOMG is an entertainment agency led by former 2PM leader and JYP artist Jay Park. Once Yugyeom signs an exclusive contract with AOMG, he will be in the same company with some of South Korea's top RnB artists such as Jay Park, Simon Dominic, Gray, Loco, and Lee Hi. Because AOMG focuses more on hip-hop rather than the usual Korean pop music, fans are saying that it will give Yugyeom the opportunity to grow his own craft as an artist as well as showcase his own individuality.
Aside from Yugyeom, fellow GOT7 member, Jinyoung is also in talks with BH Entertainment, which is known to be an actor-specialized management company.
Such rumors regarding the Yugyeom and Jinyoung's possible switching of companies raises questions about the GOT7's future.
The Implications
If each of the GOT7 members chooses to have different management companies, the team will have difficulty conducting smooth team activities. Based on IOI's case, after each of the members returned to their respective companies, it was very difficult for them to organize and have a group release even with the girls wanting to reunite. This difficulty can stem out from overlapping solo schedules, management strains, and even profit distribution.
However, when we consider the case with Ok Taecyeon of 2PM, another perspective can come to light. Following the end of 2PM's contract, Taecyeon transferred to 51K, which is an acting agency. Despite this, JYP Entertainment was still in charge of all his activities at 2PM. If JB, Jinyoung, Mark, Jackson, Youngjae, Bambam, or Yugyeom decides to transfer agencies, they can still work and release music as GOT7 if we consider the case with Taecyeon.
JYP Entertainment's side
Currently, JYP is holding individual meetings with all GOT7 members to discuss various plans. Amidst the rumors, JYP stands firm with their statement, "we are discussing with GOT7 exclusive contract from various angles."
The Fans
GOT7 been trending with more than 1.64M tweets this January 6th after the news about Yugyeom's plan to sign with AOMG broke. GOT7 fans have mixed reactions regarding the news. However, most have been saying positive comments about the news.
Most IGOT7, were very supportive regarding the rumors and even vow to support the group regardless of their decision and company. Some of the hashtags that the fans include are #7orNothing and #AlwaysTrustGOT7.
Meanwhile, #OurMasterpieceJBDay is also trending as January 6th is the birthday of GOT7's leader Im Jaebeom or JB.
Stay tuned for more updates regarding GOT7's plans.
© 2023 Korea Portal, All rights reserved. Do not reproduce without permission.
Tags:
GOT7
,
GOT7 contract expire
,
When GOT7 contract expire
,
GOT7 renew contract
,
Yugyeom leave GOT7
,
Yugyeom AOMG
,
GOT7 Yugyeom signs AOMG
,
GOT7 disband
,
GOT7 UPdates
,
GOT7 News
,
GOT7 Jinyoung
,
GOT7 JB Birthday
,
GOT7 JB
,
got7 mark
,
got7 jackson
,
got7 youngjae
,
got7 bambam
,
GOT7 Yugyeom
,
GOT7 leave JYP Entertainment