Watch Youngjae, Onew, And Other 'Midnight Sun Musical' Cast Live At Cinemas Across Asia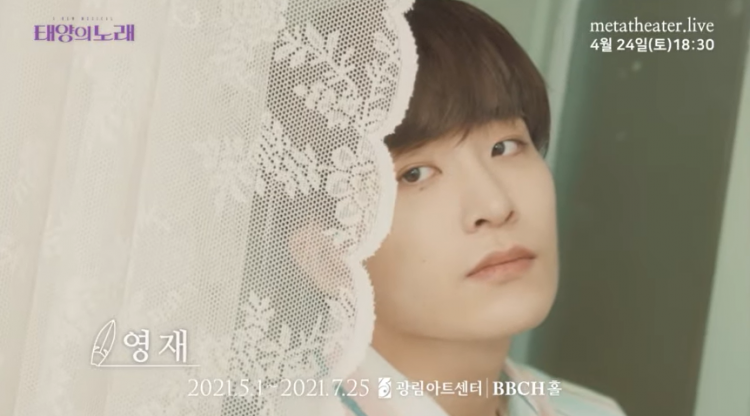 You can now watch the South Korean musical "Midnight Sun" in select cinemas across Asia. Read through the article to see if your country is included in the list.
For the first time ever, a local South Korean musical was screened live in cinemas outside the country. Such great news was confirmed by the production company SHINSWAVE who announced that "Midnight Sun" will hit CGV across various Asian countries. The list includes South Korea, Indonesia, Hong Kong, Taiwan, and Singapore.
Last Friday, May 7th, the whole performance was screened live at 29 CGV cinemas in South Korea, 15 cinemas in Indonesia, four in Taiwan, three in Hong Kong, and two in Singapore. Today, "Midnight Sun" was screened live in 20 cinemas in Indonesia, four in Taiwan, three in Hong Kong, and two in Singapore.
In Singapore, Golden Village secured the rights to live-stream the musical that stars some of K-Pop's hottest idols, and according to their website, the next show will be on June 12th. The first show at Golden Village Singapore will be at 1:00 p.m., featuring Baekho from NU'EST and Kei from Lovelyz. The last show will be at 5:30 p.m., featuring GOT7's Youngjae and Kang Hye In.
The musical "Midnight Sun" will revolve around the heart-fluttering romance between Hae Na and Hae Ram "who meet and sing the brightest song of the sun." It is based on a 1993 Hong Kong film that has been rendered into various forms such as novels, dramas, plays, and many others.
For the 2021 remake of the classic musical, GOT7's Youngjae, SHINee's Onew, Day6's Wonpil, and musical actor Jo Hoon is playing the role of the boy who is dazzling as the midday sun, Hae Ram. On the other hand, Lovelyz Kei, Kang Hye In, and Lee Ah Jin portray Hae Na, the girl who shines like starlight.
"Midnight Sun" is produced by SHINSWAVE and is performed in Kwanglim Arts Center BBCH Hall until July 25th.
© 2023 Korea Portal, All rights reserved. Do not reproduce without permission.