Ahgases Lost For Words As GOT7's Yugyeom & Mark Randomly Had A Mini Virtual Reunion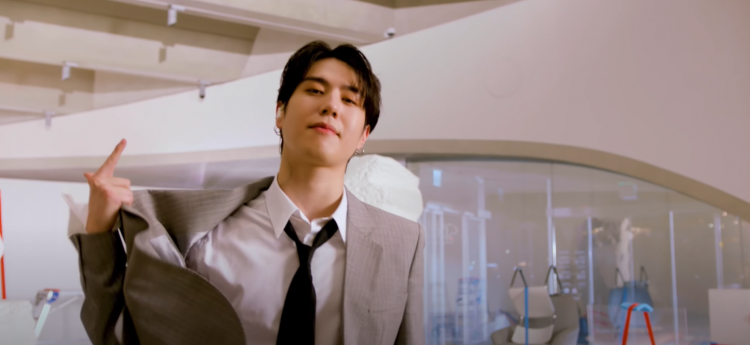 Ahgases (the fandom name of GOT7) were recently given an amazing surprise via a live broadcast brought to them by GOT7's Yugyeom. The GOT7 member went on Instagram Live and decidedly talked and updated Ahgases with his day-to-day ins and outs.
But it seems as though GOT7's Yugyeom was not the only GOT7 member to appear in the Live broadcast on his Instagram!
A special guest went on to make a surprise appearance in Yugyeom's comments on his Instagram live. It was none other than GOT7's Mark Tuan. He began commenting which got the attention of Yugyeom and Ahgases.
Adorably, GOT7's Yugyeom expressed how excited he was to see Mark Tuan in the comments. Ahgases also expressed their love towards both the GOT7 members. This shows how close the members of GOT7 are to each other.
"Ohh Mark hyung. Mark-sshi," GOT7's Yugyeom adorably reacted.
GOT7's Yugyeom then spilled to the viewers that he had talked to Mark Tuan yesterday (as of his live broadcast) using FaceTime. GOT7 members are more like brothers already at this point in their careers.
GOT7's Yugyeom went on to add "Yesterday, I did a video call with Mark hyung. FaceTime."
GOT7's Mark then commented 'skrrt skrrt' which made Yugyeom believe BamBam joined in the comments as well. GOT7's Yugyeom followed, "Ohhhh skrrt skrrt! I thought Mark hyung was BamBam. I thought you were BamBam. I can't do it!"
Due to their busy individual schedules, the members of GOT7 have not been complete for a while, to the dismay of Ahgases. But it is okay as GOT7 always makes sure to give content to their beloved Ahgases.
Hopefully, since it is the second half of the year already, GOT7 will release a complete group comeback. But since this is the first year of their individual run-ins with their solo careers, perhaps it might be too soon.
Regardless, Ahgases will surely support each member of GOT7 in their personal endeavors.
© 2023 Korea Portal, All rights reserved. Do not reproduce without permission.
Tags:
kwave
,
kwave news
,
kwave updates
,
Kpop
,
kpop news
,
Kpop updates
,
GOT7
,
GOT7 News
,
GOT7 UPdates
,
GOT7 Yugyeom
,
GOT7 Yugyeom news
,
GOT7 Yugyeom updates
,
GOT7 Yugyeom Instagram
,
yugyeom
,
Yugyeom news
,
Yugyeom updates
,
Yugyeom Instagram
,
got7 mark
,
GOT7 Mark news
,
GOT7 Mark updates
,
GOT7 Mark Tuan
,
GOT7 Mark Tuan news
,
GOT7 Mark Tuan updates
,
Mark Tuan
,
Mark Tuan news
,
Mark Tuan Updates
,
GOT7 members