Ahgases Unite: Jay B's 'Switch It Up' Dominates iTunes, Trends In Twitter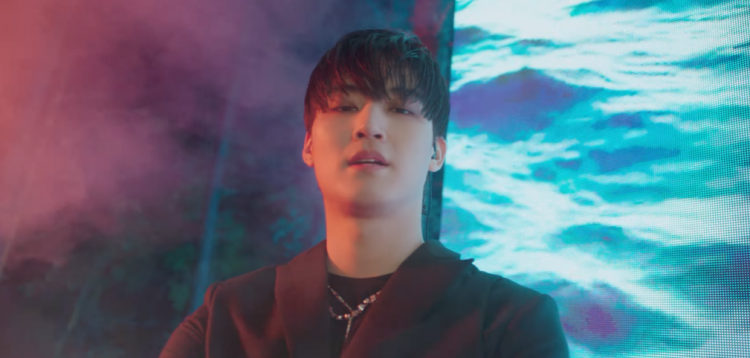 Just two hours after its release, Jay B's "Switch It Up" is trending no.1 worldwide on Twitter.
On May 14th, GOT7 leader and solo artist Jay B drops his newest track under H1GHR Music. Entitled, "Switch It Up" Jay B's R&B masterpiece features K-Hip-hop artist sokodomo. Meanwhile, the "Switch It Up" is produced by Cha Cha Malone.
As soon as Jay B dropped the track, GOT7 fans flocked to watch the song's official live clip on YouTube. As of this writing, the video which features Jay B singing in the middle of the forest together with sokodomo has garnered over 226,000 views and surpassed 100,000 likes.
Meanwhile, Jay B's "Switch It Up" dominates the iTunes chart. Jay B's newest single has reached no.1 in 17 countries including Indonesia, Philippines, Turkey, Peru, Thailand, El Salvador, Saudi Arabia, Hong Kong, United Arab Emirates, Malaysia, France, Ecuador, Mongolia, Kenya, Sweden, India, and Guatemala.
Not only that but "Switch It Up" has also debuted at No.3 on Genie song chart. Jay B and his newest release are also trending in MelOn. JAY B also debuts in the Global Digital Artist chart at No.106.
this reaction #JAYB_SOLO_SWITCHITUP#제이비_솔로데뷔_스위치잇업

pic.twitter.com/zuMwxEUjEN — ً (@jus2daily) May 14, 2021
Currently, #JAYB_SOLO_SWITCHITUP and #Jaebeom are trending on Twitter worldwide.
Here are some of the fans' reactions to Jay B's newest track "Switch It Up.'
"Is it just me or is this song stuck in y'all guys it's head."
"Jay B's honey-like voice is so soothing. He worked on this type of music before but now he is more free to express the music he wants to do. You just do what you want Jay B, we will support you. Love the song. This gonna be on repeat."
"I love seeing this side of him. He's a man, not a child, he's not all that innocent and clueless. Let him express himself and his sexuality as he wants!"
"Istg his voice, the melody, beat, the lyrics, rap, and choreo IS PERFECTLY MADE"
"I'm sorry but this is exactly what kind of song I knew he would do and I'm so happy he can do it freely and with no censorship him joining h1gher was the best choice can't wait to see this new journey for him!! I love this song "
What do you think of Jay B's newest track? Let us know!
© 2023 Korea Portal, All rights reserved. Do not reproduce without permission.
Tags:
Jay B
,
got7 jay b
,
jay b updates
,
Jay B news
,
GOT7 Jay B solo
,
GOT7 Jay B New agency
,
GOT7 Jay B plans
,
GOT7 Jay B H1GHR MUSIC
,
GOT7 Jay B agency
,
GOT7 Jay B Jus2
,
GOT7 Jay B Switch it up
,
Jay B Switch Iy Up
,
Jay B New Song
,
Jay B sokodomo
,
sokodomo
,
cha cha malone
,
Switch it up
,
K-pop
,
GOT7
,
GOT7 News
,
k-pop news