TWICE's Tzuyu, BTS' Jungkook, MAMAMOO's Hwasa, & More Netizens Choose The Best K-Pop Maknaes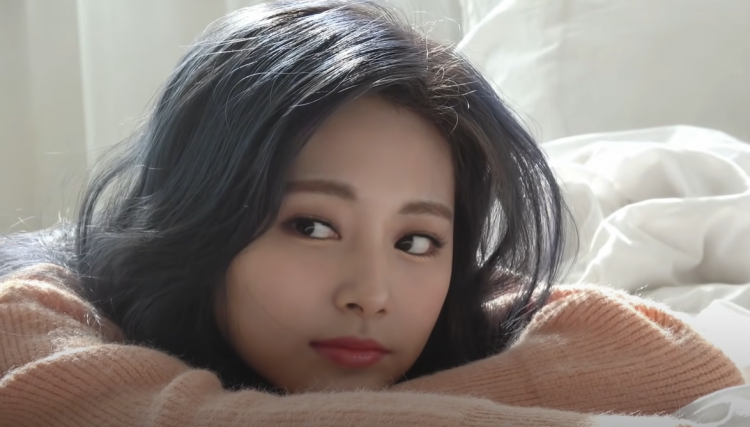 From K-pop girl groups to K-pop boy groups, netizens recently choose the best K-pop maknaes of July!
As of writing this article, just recently, KingChoice (a polling website) ran another one of their patented and popular polls and this time, the website asked netizens to vote on their favorite K-pop maknaes!
Now that July has ended, KingChoice has revealed the fans' choice for the best maknaes in K-Pop out of 50 K-pop maknaes. Tallying over 6 million votes in the month of July, as of writing this article, here are the fifty top best maknaes in the K-Pop industry, as per netizens who voted!
#50 Sungwon of 1THE9
#49 Chan of A.C.E
#48 Hyeri of Girl's Day
#47 Bomin of Golden Child
#46 Arin of Oh My Girl
#45 Daehwi of AB6IX
#44 Umji of GFRIEND
#43 Kangmin of VERIVERY
#42 Lucy of Weki Meki
#41 Wooseok of PENTAGON
#40 Hyeyeon of gugudan
#39 Yiren of EVERGLOW
#38 Win of MCND
#37 Yeojin of LOONA
#36 Xion of ONEUS
#34 Hayoung of APINK
#33 Sungjae of BTOB
#31 Ren of NU'EST
#30 Ningning of aespa
#29 Chanmi of AOA
#28 Hwasa of MAMAMOO
#27 Yugyeom of GOT7
#26 Junghwan of Treasure
#25 Seongmin of CRAVITY
#24 Jongho of ATEEZ
#23 Eunbin of CLC
#22 Kyuhyun of Super Junior
#21 Chani of SF9
#20 Yuna of ITZY
#19 Jaehyeong of The Rose
#18 Sehun of EXO
#17 Jisung of NCT
#16 Subin of VICTON
#15 Huening Kai of TXT
#14 Gahyeon of Dreamcatcher
#13 I.M of Monsta X
#12 Niki of Enhypen
#11 Dino of SEVENTEEN
#10 Nancy of MOMOLAND
#9 Chanwoo of iKON
#8 Taemin of SHINee
#7 Shuhua of (G)I-DLE
#6 Tzuyu of TWICE
#5 I.N of Stray Kids
#4 Yoon of WINNER
#2 Sanha of ASTRO
#1 Jungkook of BTS
Congratulations to all the maknaes who made it on the list!
© 2023 Korea Portal, All rights reserved. Do not reproduce without permission.
Tags:
KingChoice
,
KingChoice news
,
KingChoice updates
,
KingChoice polls
,
KingChoice best kpop maknaes
,
best kpop maknaes
,
best kpop maknae
,
best kpop maknaes KingChoice
,
kwave
,
kwave news
,
kwave updates
,
Kpop
,
kpop news
,
Kpop updates
,
kpop maknae
,
kpop maknaes
,
Sungwon
,
1THE9
,
1THE9 Sungwon
,
A.C.E
,
A.C.E Chan
,
Chan
,
Girl's Day
,
Girl's Day Hyeri
,
Hyeri
,
Golden Child
,
Golden Child Bomin
,
Bomin
,
Oh My Girl
,
Oh My Girl Arin
,
Arin
,
AB6IX
,
AB6IX Daehwi
,
Daehwi
,
GFriend
,
GFriend Umji
,
Umji
,
VERIVERY
,
VERIVERY Kangmin
,
Kangmin
,
Weki Meki
,
Weki Meki Lucy
,
Lucy
,
Pentagon
,
PENTAGON Wooseok
,
Wooseok
,
Gugudan
,
Gugudan Hyeyeon
,
Hyeyeon
,
EVERGLOW
,
EVERGLOW Yiren
,
Yiren
,
MCND
,
MCND Win
,
Win
,
Loona
,
LOONA Yeojin
,
Yeojin
,
ONEUS
,
ONEUS Xion
,
Xion
,
IZ*ONE
,
IZ*ONE Wonyoung
,
Wonyoung
,
Apink
,
Apink Hayoung
,
Hayoung
,
BtoB
,
BTOB Sungjae
,
Sungjae
,
Red Velvet
,
Red Velvet Yeri
,
Yeri
,
NU'EST
,
NU'EST Ren
,
Ren
,
aespa
,
aespa NingNing
,
Ningning
,
AOA
,
AOA Chanmi
,
Chanmi
,
Mamamoo
,
MAMAMOO Hwasa
,
Hwasa
,
GOT7
,
GOT7 Yugyeom
,
yugyeom
,
Treasure
,
Treasure Junghwan
,
Junghwan
,
CRAVITY
,
CRAVITY Seongmin
,
Seongmin
,
ATEEZ
,
ATEEZ Jongho
,
Jongho
,
CLC
,
CLC Eunbin
,
Eunbin
,
Super Junior
,
Super Junior Kyuhyun
,
Kyuhyun
,
SF9
,
SF9 Chani
,
Chani
,
ITZY
,
ITZY Yuna
,
Yuna
,
The Rose
,
The Rose Jaehyeong
,
Jaehyeong
,
EXO
,
EXO Sehun
,
Sehun
,
NCT
,
NCT Jisung
,
Jisung
,
Victon
,
VICTON Subin
,
Subin
,
TXT
,
TXT Huening Kai
,
Huening Kai
,
dreamcatcher
,
dreamcatcher Gahyeon
,
Gahyeon
,
MONSTA X
,
MONSTA X I.M
,
I.M
,
Enhypen
,
Enhypen Niki
,
Seventeen
,
SEVENTEEN Dino
,
Dino
,
Momoland
,
momoland nancy
,
Nancy
,
iKon
,
ikon chanwoo
,
chanwoo
,
SHINee
,
SHINee Taemin
,
Taemin
,
(G)I-DLE
,
(G)I-DLE Shuhua
,
Shuhua
,
TWICE
,
Twice Tzuyu
,
Tzuyu
,
stray kids
,
stray kids I.N
,
I.N
,
Winner
,
Winner Yoon
,
Yoon
,
BLACKPINK
,
blackpink lisa
,
Lisa
,
ASTRO
,
ASTRO Sanha
,
Sanha
,
BTS
,
BTS Jungkook
,
Jungkook