Solo Careers, Acting, & More, What The Former Members Of IZ*ONE Are Doing Now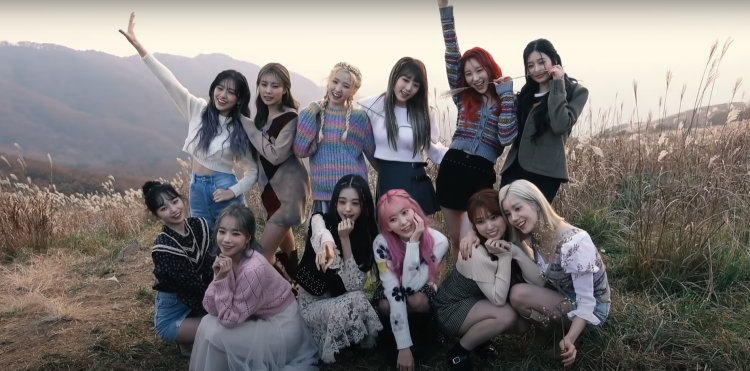 Previously on the 29th of April, IZ*ONE disbanded, to the dismay of WIZ*ONEs (the fandom name of IZ*ONE) and netizens. This did not come as a shock as K-pop groups that are formed from Mnet's Produce survival shows only have a limited time. But it was sad, nonetheless.
As of writing this article, three months have now passed and the former members of IZ*ONE have started doing their own thing. Here's what the former members of IZ*ONE are doing now as of writing this article:
Jang Wonyoung (rank 1)
At present, Jang Wonyoung is now a model. She now has become the face and endorsement model for brands such as Chaemet, Miu Miu, and Innisfree.
Miyawaki Sakura (rank 2)
Miyawaki Sakura returned to Japan and since then, she has been focusing on her YouTube channel. Previously on the 19th of June, Miyawaki Sakura went on to graduate from HKT48. Currently, Sakura is model for several brands such as Flower Knows and Kerastase.
Jo Yuri (rank 3)
Jo Yuri is now an independent artist under the agency Wake One Entertainment. Notably, Yuri sang the original soundtrack for the JTBC drama "Monthly Magazine Home" entitled "Story of Us."
Choi Yena (rank 4)
Prior to IZ*ONE's disbandment, Choi Yena became part of the cast for TVING's "Idol Dictation Contest."Yena also became a part of tvN Story's "Fireworks Handsome" being the show's youngest host.
Just recently, on the 27th of June, Choi Yena made an appearance on an episode of "King of Masked Singer." Adding to this, Yena This will be a special DJ on "Jun Hyosung's Dream Radio" on the 30th of July.
Ahn Yujin (rank 5)
At present, Ahn Yujin is a host of SBS' "Inkigayo." Notably, Yujin went on to be a part of a Pepsi commercial and she was also featured on DAZED magazine with a photoshoot.
Yabuki Nako (rank 6)
Yabuki Nako went back to Japan and continued her position as a HKT48 member. Adding to this, Yabuki Nako has been a part of shows and interviews within Japan. Nako has also been doing collaborations with KIRSH, a Japanese brand.
Kwon Eunbi (rank 7)
Kwon Eunbi will be appearing as a host for the upcoming new season of a fashion beauty program, "Follow Me." Adding to this, Eunbi has joined the UNIVERSE platform. Moreover, Eunbi will also be continuing with music as she is preparing for a solo album releasing this year.
Kang Hyewon (rank 8)
Kang Hyewon recently released her first photobook "Beauty Cut," and launched her own YouTube channel. Most recently, she appeared as a guest on the variety show "The Shop Next Door" and starred in Parc Jae Jung's music video for his new song "Hobby."
Honda Hitomi (rank 9)
Honda Hitomi returned to Japan similar to the other Japanese members. Hitomi has been participating in shows and interviews as well. Adding to this, Hitomi is now a core member of AKB48, where she will be participating in an upcoming album.
Kim Chaewon (rank 10)
Kim Chaewon dropped a cover of IU's song, "Hold My Hand," on the 21st of June. Similar to Kwon Eunbi, Chaewon has also been featured on Esquire Korea. Chaewon was also featured on Singles magazine as well.
Kim Minju (rank 11)
Kim Minju is going to be joining SF9's Chani and Stray Kids' Hyunjin as a host of MBC's "Music Core." This was revealed last year in 2020.
Lee Chaeyeon (rank 12)
Lee Chaeyeon recently released a dance cover of Justin Bieber's "Peaches." Chaewon is also participating in Mnet's new survival dance show, "Street Woman Fighter," as a member of the WANT crew.
Notably, Chaeyeon will be joining Choi Yena, as a special DJ on Jun Hyosung's Dream Radio, on the 30th of July.
© 2022 Korea Portal, All rights reserved. Do not reproduce without permission.
Tags:
kwave
,
kwave news
,
kwave updates
,
Kpop
,
kpop news
,
Kpop updates
,
IZ*ONE
,
IZ*ONE news
,
IZ*ONE updates
,
IZ*ONE members
,
IZ*ONE Wonyoung
,
Jang Won Young
,
Wonyoung
,
IZ*ONE Sakura
,
Miyawaki Sakura
,
Sakura
,
IZ*ONE Yuri
,
Jo Yuri
,
Yuri
,
IZ*ONE Yena
,
Choi Yena
,
Yena
,
IZ*ONE Yujin.
,
Ahn Yujin
,
Yujin
,
IZ*ONE Nako
,
Yabuki Nako
,
Nako
,
IZ*ONE Eunbi
,
Kwon Eunbi
,
Eunbi
,
IZ*ONE Hyewon
,
Kang Hyewon
,
Hyewon
,
IZ*ONE Hitomi
,
Honda Hitomi
,
Hitomi
,
IZ*ONE chaewon
,
Kim Chaewon
,
Chaewon
,
IZ*ONE Minju
,
Kim Minju
,
Minju
,
IZ*ONE Chaeyeon
,
Lee Chaeyeon
,
Chaeyeon