Kris Wu, Former EXO Member, Detained By Police On Allegations Of Rape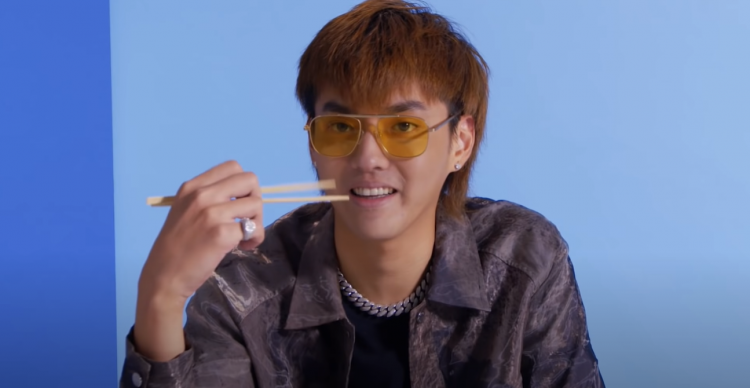 Disclaimer! This article has sensitive topics such as abuse and rape. Reader discretion is advised.
Currently, SM Entertainment's EXO is made up of 9 members, Suho, Xiumin, Lay, Baekhyun, Chen, Chanyeol, D.O., Kai, and Sehun. But initially, EXO consisted of 12 members. The three members who left were Kris, Tao, and Luhan.
All three former EXO members were Chinese and the three members left on similar terms.
On the 15th of May, 2014, Kris filed a lawsuit against SM Entertainment, asking for the termination of his contract leaving EXO after. A couple of months later on the 10th of October, 2014, Lu Han filed his own lawsuit against SM Entertainment asking for the termination of his contract and leaving EXO as well.
One year since Kris filed his lawsuit, on the 24th of August 2015, Tao also chose to file a lawsuit against SM Entertainment.
Thus, EXO currently has 9 members. But recently, a former member of EXO made headlines due to troubles with the police.
On the 8th of July, Chinese netizen Du Meizhu uploaded a plethora of posts on Weibo, claiming that she was deceived into attending a party at Kris Wu's home which had alcohol involved.
The then-manager of Kris Wu then claimed that it was for a role in a music video that would be released. But Meizhu eventually was forced to have intercourse with Kris Wu while intoxicated.
Moreover, Du Meizhu went on to reveal that other victims had also contacted her, which pointed towards similar experiences with the former EXO member.
Kris Wu has gone on to deny the accusations. The former EXO member responded, "If there have been such actions, please don't worry, I'll go to prison myself!! I take legal responsibility for my words above!"
Following this, the Chinese police reported their initial investigation results on the 22nd of July. As per the police, deception, blackmail, and even extortion were involved.
The Chaoyang Police noted, "After police investigated the reports made online regarding 'Wu Yi Fan tricking young girls into having sexual relations multiple times,' Wu Yi Fan (Male, 30, Canadian) has been detained by the Chaoyang police on suspicions of rape. The case is currently ongoing."
Stay tuned for more details regarding the matter!
© 2023 Korea Portal, All rights reserved. Do not reproduce without permission.
Tags:
kwave
,
kwave news
,
kwave updates
,
Kpop
,
kpop news
,
Kpop updates
,
SM
,
SM Entertainment
,
SM Entertainment news
,
SM Entertainment updates
,
SM Entertainment EXO
,
EXO
,
exo news
,
EXO updates
,
EXO former member
,
EXO former members
,
Kris Wu
,
Kris Wu news
,
Kris Wu updates
,
Kris Wu rape allegations
,
Kris Wu rape
,
Chaoyang Police
,
Du Meizhu