RBW's MAMAMOO Drops First Teaser For Upcoming 'WAW' Comeback With Complete Members!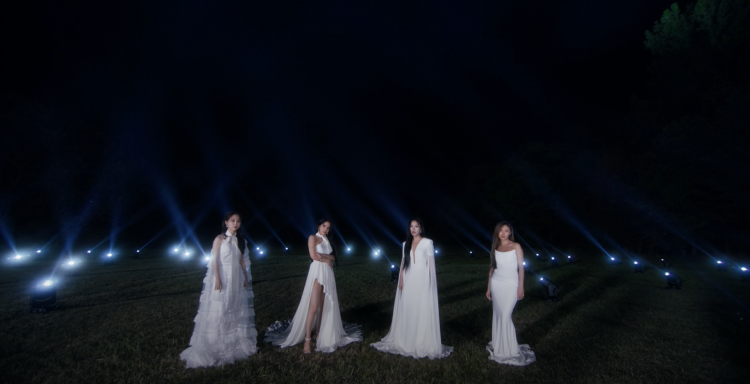 A while back, it was confirmed that three of the four members of RBW's MAMAMOO have stayed under their previous company, RBW. The third MAMAMOO member being MAMAMOO's maknae, Hwasa.
To add to that, RBW went on to previously state that since the agency and the members of MAMAMOO have spent a long time together with both in trust and faith, RBW is planning on fully giving support to the four members of MAMAMOO, both in terms of the member's group and individual releases.
During the 1st month of 2021, in January, two other members of MAMAMOO, being their leader Solar, and rapper Moonbyul, were able to renew their exclusive contracts with RBW. The only member of MAMAMOO reportedly not to have re-signed yet with RBW is Wheein.
RBW expressed their thoughts regarding that by noting that the agency is in discussions with MAMAMOO's Wheein. Additionally, RBW confirmed that MAMAMOO would not be disbanding regardless.
To show how many netizens love MAMAMOO, RBW Entertainment went on to ask fans of MAMAMOO to show support for MAMAMOO's future and current activities, both individually and as a group.
Just a couple of days ago, MAMAMOO just announced something that may have solidified Wheein's inevitable re-signing with RBW.
On the 14th of May during midnight Korean Standard Time, MAMAMOO gave a happy surprise to MOOMOOs, their fans, by dropping a very special teaser photo.
RBW's MAMAMOO was able to hint at potential and highly anticipated comeback using a fun reference to the lyrics of their own track, "Décalcomanie."
In the posted teaser photo of MAMAMOO, the teaser was captioned: "MAMAMOO is coming back for you" with the hashtags #MAMAMOO #COMING_SOON.
To give an update, on the 16th of May, MAMAMOO posted their first comeback video teaser. The members of MAMAMOO can be seen having fun together along with times of being alone.
The trailer titled "WAW" ends with the meaning behind the MAMAMOO's acronym, revealing it to stand for "We are we."
As mentioned above, MAMAMOO's June comeback will be the group's first comeback since the members re-signing of their exclusive contract with RBW Entertainment.
© 2023 Korea Portal, All rights reserved. Do not reproduce without permission.
Tags:
kwave
,
kwave news
,
kwave updates
,
Kpop
,
Kpop
,
kpop news
,
Kpop updates
,
RBW
,
RBW artists
,
RBW Entertainment
,
RBW Entertainment news
,
RBW Entertainment updates
,
RBW Entertainment MAMAMOO
,
Mamamoo
,
MAMAMOO News
,
MAMAMOO Updates
,
MAMAMOO comeback
,
MAMAMOO Twitter
,
twitter
,
MAMAMOO youtube
,
YouTube
,
MAMAMOO return
,
mamamoo solar
,
MAMAMOO Moonbyul
,
MAMAMOO Hwasa
,
MAMAMOO Wheein
,
Wheein
,
Wheein Redd
,
Redd
,
Wheein Water Color
,
Water Color
,
Moomoos
,
MAMAMOO update
,
MAMAMOO comeback teaser
,
MAMAMOO teaser
,
MAMAMOO WAW
,
MAMAMOO We are we
,
We are we
,
MAMAMOO teaser video
,
MAMAMOO comeback teaser video