Problem In The 'Kingdom': Peniel of BTOB Shares Mnet Prohibiting Interaction Between Participants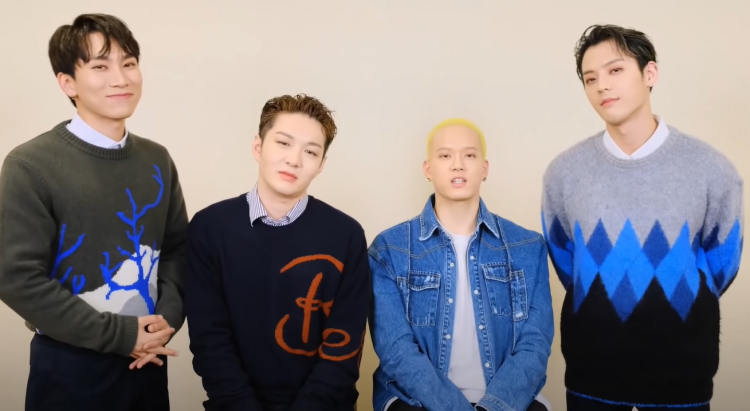 Mnet's "Kingdom: Legendary War" debuted its first broadcast on the 1st of April. Among the participants are the K-pop groups ATEEZ, BTOB, SF9, Stray Kids, The Boyz, and iKon.
With this, Mnet has recently released half of the results of the overall fan votes for the first episode of "Kingdom: Legendary War." The results showed that BTOB with 540,621 votes was ranked 3rd, SF9 with 533,458 votes was ranked 4th, and ATEEZ with 504,215 votes ranked 5th.
The K-pop groups, which are ranked 1st, 2nd, and 6th places, will be revealed on the second episode of "Kingdom."
Due to the closeness brought upon by survival shows, one might assume that the groups are actively communicating.
But this might not be the case due to recent reports. Peniel, a member of the K-pop group BTOB, which is participating in Mnet's Kingdom, shared his sentiments on how the groups interact in the show.
Recently, in one of DIVE Studios' "GET REAL" latest episodes, BTOB's Peniel shared about the experience, practice, and preparations while filming the survival show. KARD's very own BM asked Peniel how the K-pop groups interact in the show.
Almost instantaneously, BTOB's Peniel answered that they do not let the groups interact with each other. With this answer, BM and the other host, Ashley Choi of Ladies' Code, were earnestly shocked.
Peniel of BTOB went on to continue by giving an example. He shared that there was one incident where he wanted to greet Bang Chan, a member of JYP Entertainment's Stray Kids. After knowing each other for a while now, he thought this was fine.
After notifying the show's producers what he wanted to do, he was told that he should not do that. BTOB's Peniel also shared that perhaps the producers want the groups to have a genuine reaction to each other's performances.
Regardless, this might bring more thrill and excitement to the show.
© 2023 Korea Portal, All rights reserved. Do not reproduce without permission.