Making History: ITZY, The First Ever 4th Generation K-pop Group To Reach This Milestone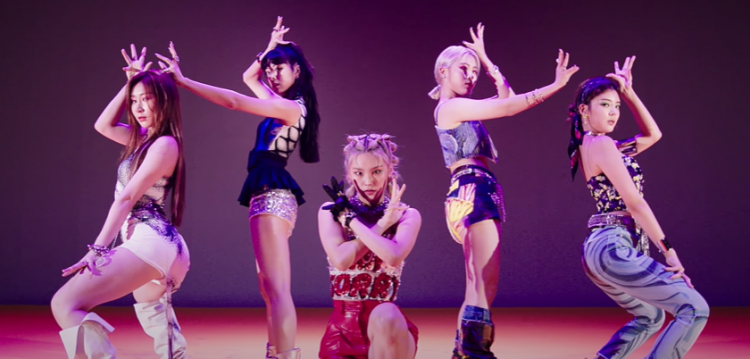 ITZY is one of the fastest rising K-pop girl groups to date. The female K-pop quintet's lineup is composed of Yeji, Lia, Ryujin, Chaeryeong, and Yuna. JYP Entertainment's girl group debuted in 2019, and fast forward to 2021, ITZY could not have asked for a better start to their year.
Announced on December 22, ITZY finally dropped their first-ever English Album. In the album are their first four titles, "DALLA DALLA," "ICY," "WANNABE," and "Not Shy," translated to English.
This could have been enough for MIDZYs to celebrate, but not long after, "ICY" reached 200 million views on YouTube.
"ICY," the quartet's second main track, was dropped last July 28, 2019. In actuality, "ICY" is the third song released right after the two debut songs, "Dalla Dalla" and "Want It?".
The hit song continued the unique mix of upbeat and empowerment ITZY has brandished since its debut. As of writing this article, the song currently has 200, 673, 882 views on YouTube. This makes ITZY's third MV reach 200 million and beyond.
"DALLA DALLA," their debut song, also surpassed 200 million views, along with "WANNABE" having 246 million and 281 million views, respectively.
But beyond that, ITZY, one of the very first 4th generation K-pop groups, is the first and only 4th generation K-pop group to reach 200 million hits on YouTube with their songs. Moreover, the titular girl group did it three times!
This includes other top K-pop groups such as ATEEZ, STRAY KIDS, TXT, TREASURE, THE BOYZ, LOONA, (G)I-DLE, EVERGLOW, and IZ*ONE.
The premier groups mentioned above are very close to the 200 million views mark, but ITZY is the first among them to reach that goal, let alone with three different MVs.
Now, with their collected fame from TV appearances, YouTube shows "IT'z PLAYTIME" and "2TZY: Hello 2021", and most importantly, songs, it is projected that ITZY will keep breaking more records and topping more charts in South Korea and in international waters.
If this keeps up, ITZY may be the group to watch out for in the future.
© 2023 Korea Portal, All rights reserved. Do not reproduce without permission.
Tags:
Kpop
,
kpop news
,
Kpop updates
,
JYP Entertainment
,
ITZY
,
ITZY Update
,
ITZY News
,
ITZY ICY
,
ITZY Wannabe
,
ITZY Dalla Dalla
,
ATEEZ
,
stray kids
,
TXT
,
Treasure
,
The Boyz
,
Loona
,
(G)I-DLE
,
EVERGLOW
,
IZ*ONE
,
4th generation of kpop
,
list of 4th generation kpop groups
,
who are the 4th generation of kpop
,
itzy videos
,
itzy shows
,
where to watch ITZY