ITZY And GFriend Have The Most Balanced Line Distributions, Here's Why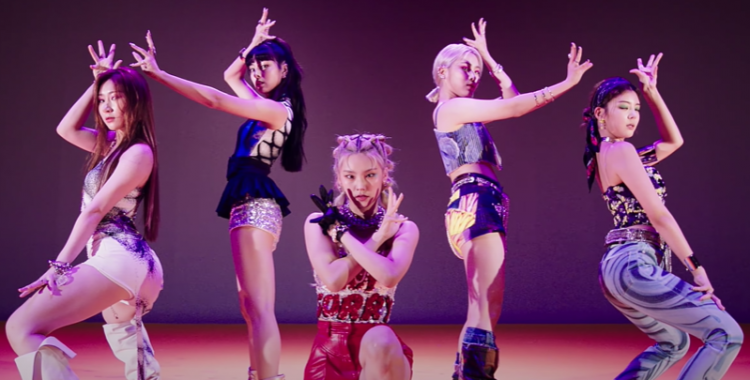 Like every genre of music, songs are the lifeblood of the K-Pop industry. Vlogs, appearances on shows, and commercials are second fiddle. Members of a K-Pop group have specific lines in a song, and other idols have more lines than compared to other members of their group. That is where line distribution enters the conversation.
Line distribution is described as the amount of time that an idol in a K-Pop group gets to sing a particular song that the group releases.
This has been a topic of discussion ever since. The main argument point is the real importance of line distribution in K-Pop and if it should be equal to all members or not.
Last year in August, the YouTube channel "Gurachul" had an interview with an incredibly popular K-Pop composing duo. The duo was Black Eyed Pilseung (BEP), consisting of Choi Kyu-sung and Rado. The topic of line distribution was brought up, particularly in a then-recent TWICE song.
BEP is known for producing hit songs initially for SISTAR. They continued their advancement to success by also producing for the likes of GOT7, TWICE, APINK, CHUNGHA, COSMIC GIRLS, APINK, and Refund Expedition. These groups are also known for having poorly distributed lines along with the members.
So it was a delightful surprise when the most recent songs of two K-Pop girl groups had a close and somewhat balanced line distribution.
K-Pop fans were amazed when ITZY's "Not Shy" and GFriend's "Apple" have a relatively even line distribution.
After breaking down the two songs, this was the data that was collated:
It was noted that ITZY's "Not Shy" had Yeji, the group's leader has the most lines at 23.8%. The second was Yuna with 21.4%, then Chaeryeong 19.7%, followed by Lia with 19.4%, and lastly Ryujin at 15.8%.
As for GFriend's "Apple," Eunha, the group's lead vocalist, had 19.1% of the lines. Yuju then follows right behind her with 17%, then Umji with 16.9%, after she is SinB with 16.8%, then in fifth was Yerin with 16.0%, and lastly was Sowon with 14.2%.
In terms of distribution, these two groups had their fair amount of time in their songs. No one was particularly too far behind. This, in turn, gives the possibility that perhaps the separate producers of the two songs made sure that each member was comfortable with the amount of lines they had.
© 2022 Korea Portal, All rights reserved. Do not reproduce without permission.