'DALLA DALLA', ITZY's Debut Song, Was Supposed To Be Titled Something Else, Here's What It Is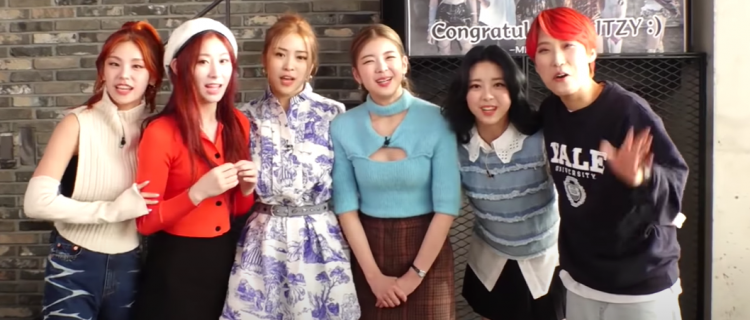 ITZY, JYP Entertainment's hottest quintet K-Pop girl group, was recently invited as guests on one of the most recent episodes of SBS's popular YouTube show, "문명특급 - MMTG." The episode was posted last Thursday, February 11.
Initially, JaeJae, the hyper and extraordinary host of the show, wore a costume and played English-related games with the K-Pop girl group to promote their most recent release, their first-ever English album, which was released last January 22.
The album consisted of English versions of their four greatest hits, "Not Shy," "WANNABE," "ICY," and "DALLA DALLA."
After the small ice breaker, JaeJae then changed back to her regular clothes and proceeded with the interactive and fun interview.
In the video, JaeJae was showing pictures to the group featuring each ITZY member. Topics such as Yuna calling herself Ariel the Disney princess due to her red hair during their debut, Ryujin and Chaeryeong's different styles in dancing, and Yeji's comparison to light fury the cartoon dragon were some of the highest talking points.
But a specific topic got a special reaction from JYP Entertainment's all K-Pop girl group.
As the interview progressed, JaeJae realized that ITZY did not fully translate some lyrics of their songs. Particularly in the song "DALLA DALLA" in the recent English version of the song. The girls noted that they chose to keep it in Korean all throughout.
The host then correctly brought up that "dalla" sounded like slang for the English word "dollar." Dalla in Korean is translated to "different," so this caught the attention of JaeJae.
"To foreigners' ears, wouldn't 'DALLA' sound like 'dollar,' as in the money?" JaeJae hinted.
With a smile, Ryujin revealed that there was supposedly a different lyric before it was replaced to simply "DALLA DALLA."
Yeji, the leader of ITZY, said that they were revealing this for the first time ever.
JaeJae, as if a psychic, immediately guessed the original written lyrics for the hook to the jolly surprise of ITZY. The hook is "Billion Dollar Baby." essentially making the hook a double entendre or having a double meaning.
You can watch the full interview by clicking this link.
© 2022 Korea Portal, All rights reserved. Do not reproduce without permission.