Episode One Of ITZY's 'IT'z PLAYTIME' Becomes A Hit, Edges Them Closer To English Fans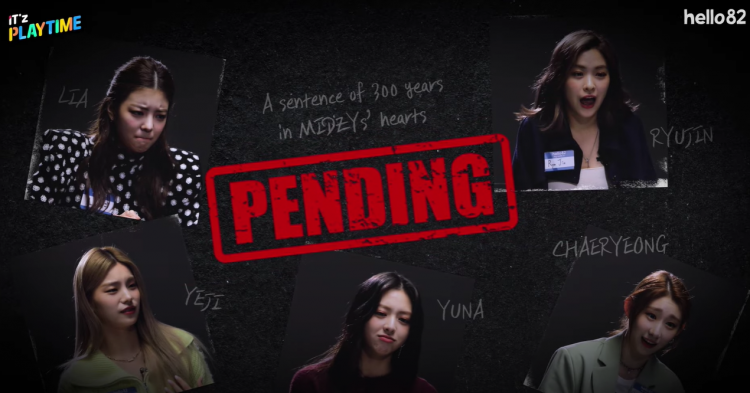 After starting their career with a bang after winning K-Pop Rookie of the year and being nominated in both the Popularity Award and StarNews Popularity Award, Female Group division, during the Asia Artists Awards in 2019, ITZY still makes headlines all throughout the world.
Their hit song "Not Shy" made it to the Billboard Global 200 chart as number 124 last 2020. Now that they are rumored to expand their fanbase in the US, ITZY debuted the first of six episodes of "IT'z PLAYTIME," their first English show on YouTube.
From Yuna's constant burping to Ryujin being a messy roommate, no secrets were kept when ITZY was interrogated by kids in the first episode of "IT'z PLAYTIME." The goal? To find out why ITZY is stealing their fans', MIDZYs, hearts.
At the end of the first episode of "IT'z PLAYTIME," all five members were sentenced to 300 years in the heart of MIDZYs.
The premise of the show "IT'z PLAYTIME" is for ITZY to interact with kids from all walks of life and all regions of the Globe. The first episode was released on hello82's YouTube channel, an exclusive multilingual K-Pop channel.
"IT'z PLAYTIME's" first episode was uploaded on hello82's YouTube channel yesterday, on February 8. Hello82 is mainly managed by KAI Media. An entertainment firm in Los Angeles, the United States of America, which began in 2018.
"IT'z PLAYTIME" will consist of episodes showing ITZY's Yuna, Ryujin, Chaeryeong, Lia, and Yeji playing, dancing, singing, quizzes, learning, makeovers, and doing other activities with kids. English will be the main language used in the show so all fans will be able to understand and have fun with them.
The series will only be six episodes and will be uploaded to Hello82's YouTube channel. Stay tuned for the second episode of "IT'z PLAYTIME" as ITZY has fun with more kids.
© 2023 Korea Portal, All rights reserved. Do not reproduce without permission.
Tags:
ITZY
,
ITZY Update
,
ITZY News
,
where to watch ITZY
,
itzy videos
,
where to watch itzy videos
,
it'z playtime
,
where to watch it'z playtime
,
where to watch it'z playtime
,
it'z playtime
,
what is itzys latest show
,
where to watch itzy in youtube
,
itzy english videos
,
itzy speaking english
,
can itzy speak english