Sowon, Former GFRIEND Leader, Confirms That Her K-Pop Group Were Unaware Of Their Sudden Disbandment!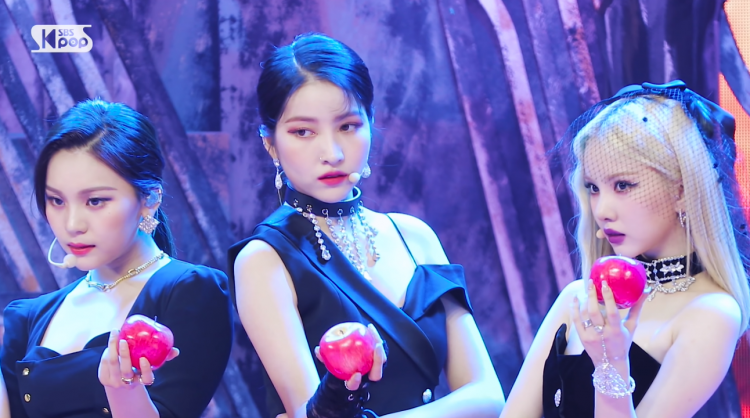 The sudden disbandment of K-pop superstars GFRIEND shocked the whole K-pop community and now, almost a year later, it seems like netizens and fans are still treated with facts unknown prior.
READ: BUDDYs Emotional As VIVIZ's SinB Talks About GFRIEND's Abrupt Disbandment & More!
Notably, Buddies (the fandom name of GFRIEND) were immensely saddened as the GFRIEND members' contracts with Source Music expired on the 22nd of May 22. It was a horrible surprise as the K-pop girl group abruptly canceled their schedules that were already set in stone.
After the disbandment, former GFRIEND leader Sowon moved to IOK Company, where the former K-pop idol will be promoting as an actress under her birth name Kim Sojeong, and recently she opened up about the difficulty that followed after the sudden disbandment.
READ: Former GFRIEND Member Yuju Reveals That Kang Daniel Is The Reason Why 'Play' Wasn't Leaked!
Specifically, it seems like GFRIEND is still in Sowon's heart as in an interview with magazine Big Issue, the former K-pop idol talked about how hard it was for her and her fellow GFRIEND members to take in the news, and how long she had to adjust tot he situation.
Magazine Big Issue asked Sowon, "You spent eight years of your life, since you were 21 years old, as GFRIEND. It must not be easy bidding farewell to that era."
Former GFRIEND leader Sowon answered that she and her groupmates did not see the disbandment coming. For Sowon, the news came out of the blue and she had always thought that she would like to pursue a career in acting, but she never thought that she would be able to do it immediately.
READ: Former Leader Of GFRIEND, Sowon, Gearing Up To Join B.I In IOK Company
Sowon added, "After the disbandment, I felt heartbroken for a while, but I have to move on, I have to keep going down my own path. So I couldn't stay heartbroken for too long. It did take me some time to logically understand what happened, though. Now that it has been over a year, my groupmates and I have all accepted it and gotten used to not being together. To be honest, I think I had the most difficulty adjusting to the whole thing."
© 2023 Korea Portal, All rights reserved. Do not reproduce without permission.
Tags:
Kim Sojeong
,
Kim Sojeong news
,
Kim Sojeong updates
,
IOK Company
,
IOK Company news
,
IOK Company updates
,
IOK Company artists
,
IOK Company Sowon
,
IOK Company Kim Sojeong
,
kwave
,
kwave news
,
kwave updates
,
Kpop
,
kpop news
,
Kpop updates
,
GFriend
,
GFriend news
,
GFRIEND updates
,
GFRIEND Disband
,
GFRIEND disbandment
,
GFRIEND Sowon
,
GFRIEND Sowon news
,
GFRIEND Sowon updates
,
Sowon
,
Sowon news
,
Sowon updates