Disbandment, Refunds, & More, GFRIEND's Agency, Source Music, Releases Apology Towards Fans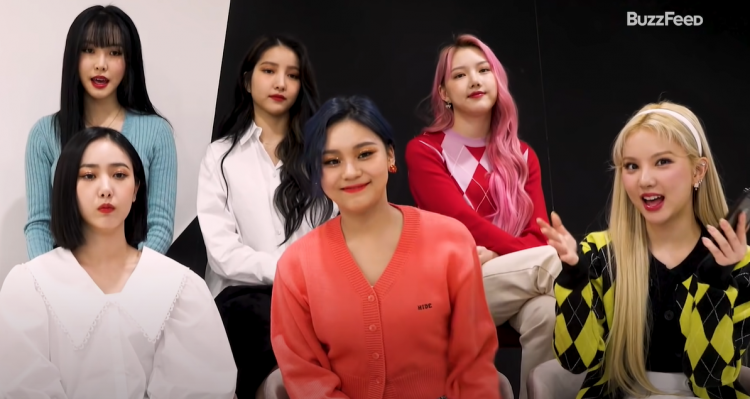 Recently, Source Music released an apology to fans for multiple mishaps that happened under their supervision ahead of the disbandment of GFRIEND.
An excerpt from Source Music's apology noted, "We truly apologize for not being able to carefully take follow-up measures related to the expiration of the group's exclusive contract, and beyond all, for disappointing fans for being unable to understand their sadness over the news."
Moreover, Source Music shared that negotiations with the members of GFRIEND members on their contracts lasted until the 22nd of May, the day the contracts expired. Unfortunately, time was not on their side.
Moreover, Source Music addressed and apologized for the issues with their refund policy.
Previously on the 9th of June, Weverse slowly told fans of GFRIEND that a cash refund will happen. Unfortunately, an unprecedented error occurred which almost cost Weverse.
At the beginning of the refund process, Weverse did not restrict the details placed on their refund forms. Thus, people who clicked the link were able to see the details of those who requested a refund.
On the refund issue, Source Music went on to apologize once again.
Source Music noted, "Regarding the membership operation, some tasks related to the processing of personal details are given to Weverse, so it is thoroughly managed as a personal information processing consignor. It should have been supervised, thus we apologize for neglecting it."
Additionally, Source Music went on to talk about BUDDYs' (fandom name of GFRIEND) refund policy on Weverse. Instead of getting cash in return, the refund would be made up of Weverse Cash or credit points.
Addressing this, Source Music said that this was chosen instead of a physical cash refund because it is impossible to cancel the consistent payment by credit card companies.
Plus there might be a chance of financial issues as account numbers can cause errors when multiple refunds would be used.
To read the full apology, click here.
© 2023 Korea Portal, All rights reserved. Do not reproduce without permission.