Red Velvet's Seulgi & TWICE's Jihyo & Jeongyeon Previously Revealed They Want To Go To Each Other's Agency!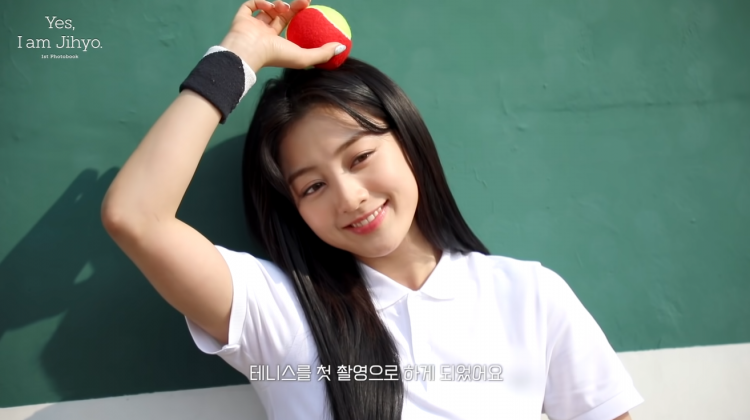 Previously in November of 2021, ReVeluvs (the fandom name of Red Velvet) and ONCEs (the fandom name of TWICE) melted as the K-pop stars Jeongyeon and Jihyo were featured as guests on Seulgi's show "Seulgi.zip" to promote their then most recent comeback, "Scientist."
In the show, the three female K-pop idols talked about their comeback, their careers, and more. But the topic made a fun twist, focusing on TWICE's 6th anniversary live broadcast. In the broadcast, TWICE surprised ONCEs with fun and special costumes.
While the K-pop idols were talking about this, TWICE's Jeongyeon went on to mention SM Entertainment's immensely popular yearly Halloween party, where all SM Entertainment K-pop artists gather, wear costumes, and have an overall good time.
READ: TWICE's Jeongyeon & Her Sister, Gong Seung Yeon Makes Surprise Appearance on tvN's 'The Must-Try Restaurants'!
TWICE's Jeongyeon remarked that normally, SM does a Halloween party which made her jealous. Jihyo agreed with her, commenting on how they would love JYP Entertainment to have a Halloween party for their K-pop artists as well.
TWICE's Jihyo added, "We always say amongst ourselves that it'd be nice to have a JYP party, too!"
Hearing this, Red Velvet's Seulgi tried to tell the JYP Entertainment K-pop artists that they could also have their own Halloween party. TWICE's Jeongyeon then asked if they could just join SM Entertainment's Halloween party instead, with her fellow TWICE member agreeing.
TWICE's Jeongyeon adorably asked, "Can't we go to SM?"
Red Velvet's Seulgi intensely agreed as she then suggested a deal in exchange. The K-pop idol then adorably proposed, "Can I go there in JYP Entertainment and eat at the restaurant? Let's go back and forth together!"
READ: Ahgases & ReVeluvs Unite! Red Velvet's Seulgi Makes GOT7's BamBam Flattered In Recent Live Broadcast!
To the delight of netizens and K-pop fans, TWICE's Jihyo and Jeongyeon were very happy with the proposal. ReVeluvs and ONCEs are now hoping to see more of Red Velvet and TWICE interactions as the two third generation K-pop artists seem to have an adorable chemistry.
© 2023 Korea Portal, All rights reserved. Do not reproduce without permission.
Tags:
kwave
,
kwave news
,
kwave updates
,
Kpop
,
kpop news
,
Kpop updates
,
JYP
,
JYPNation
,
jyp nation
,
JYP artists
,
JYP Entertainment
,
JYP Entertainment artists
,
JYP Entertainment news
,
JYP Entertainment updates
,
JYP Entertainment Jihyo
,
JYP Entertainment Jeongyeon
,
JYP Entertainment TWICE
,
JYP Entertainment TWICE Jihyo
,
JYP Entertainment TWICE Jeongyeon
,
TWICE
,
TWICE news
,
TWICE Updates
,
twice jihyo
,
TWICE Jihyo news
,
twice jihyo updates
,
TWICE Jeongyeon
,
TWICE Jeongyeon news
,
TWICE Jeongyeon updates
,
Jihyo
,
Jihyo news
,
Jihyo updates
,
Jeongyeon
,
Jeongyeon news
,
Jeongyeon updates
,
SM
,
SM artists
,
SM Entertainment
,
SM Entertainment artists
,
SMTOWN
,
SM Town]
,
SM Entertainment Red Velvet
,
SM Entertainment Red Velvet Seulgi
,
SM Entertainment Seulgi
,
Red Velvet
,
Red Velvet News
,
Red Velvet Updates
,
red velvet seulgi
,
Red Velvet Seulgi news
,
red velvet seulgi updates
,
Seulgi
,
Seulgi news
,
Seulgi updates
,
Red Velvet and TWICE
,
TWICE and Red Velvet