ReVeluvs & Ahgases Unite! Red Velvet's Seulgi Featured in GOT7 BamBam's 'Who Are You'!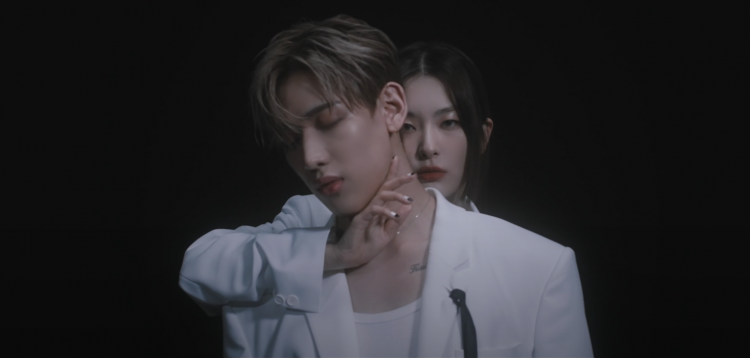 Not long ago, BamBam confirmed that he was going to make a comeback by dropping a mysterious teaser captioned, "MOVING TEASER." But it seems as though the GOT7 member is not doing it alone as he just confirmed that he is also going to feature an immensely popular K-pop star.
READ: Are You Ready, Ahgases? GOT7's BamBam Might Be Gearing Up For An Exciting Comeback!
On the 13th of December at midnight KST, GOT7's BamBam hyped-up fans by randomly surprising them with an enigmatic, moving teaser. They were curious at first as to what GOT7 BamBam's teaser was for. But recently, BamBam himself has addressed the teaser.
Notably, GOT7's BamBam has confirmed that he is dropping a new single soon as he has gone on to upload teaser photos.
Are you excited for GOT7 BamBam's upcoming single?
READ: GOT7's BamBam Confirms That He Is Indeed Preparing For A New Single!
The first teaser shows that GOT7's BamBam is bringing a new type of flare in his comeback compared to "riBBon." The first set of concept photos also showed GOT7 BamBam's release date for his single, which is on the 28th of December!
Ahgases, the fandom name of GOT7, thought that BamBam's upcoming single, now known as "Who Are You," was something he was going to do alone but ReVeluvs were soon immediately hyped as Red Velvet's Seulgi was confirmed to be featuring.
On the 17th of December, GOT7's BamBam released a teaser video for his new single on SNS revealing Red Velvet's very own main dancer, Seulgi.
READ: BLACKPINK, aespa, TWICE, Red Velvet, & More, The Most Popular K-pop Girl Groups This December!
Fans are now more excited to see what GOT7's BamBam and Red Velvet's Seulgi have in store for them!
Stay tuned for more news and updates regarding your favorite K-pop stars!
© 2023 Korea Portal, All rights reserved. Do not reproduce without permission.
Tags:
kwave
,
kwave news
,
kwave updates
,
Kpop
,
kpop news
,
Kpop updates
,
ABYSS COMPANY
,
ABYSS COMPANY artists
,
ABYSS COMPANY news
,
ABYSS COMPANY updates
,
ABYSS COMPANY BamBam
,
GOT7
,
GOT7 News
,
GOT7 UPdates
,
got7 bambam
,
GOT7 BamBam and Red Velvet Seulgi
,
Red Velvet Seulgi and GOT7 BamBam
,
GOT7 BamBam news
,
GOT7 BamBam updates
,
got7 bambam solo
,
GOT7 BamBam solo comeback
,
GOT7 BamBam comeback
,
GOT7 BamBam Who Are You
,
BamBam Who Are You
,
Who Are You
,
bambam
,
bambam news
,
bambam updates
,
BamBam solo
,
BamBam solo comeback
,
BamBam comeback
,
BamBam and Seulgi
,
Seulgi and BamBam
,
SM
,
SM artists
,
SM Entertainment
,
SM Entertainment artists
,
SM Entertainment Red Velvet
,
SM Entertainment Red Velvet Seulgi
,
SM Entertainment Seulgi
,
Red Velvet
,
Red Velvet News
,
Red Velvet Updates
,
red velvet seulgi
,
Red Velvet Seulgi news
,
red velvet seulgi updates
,
Seulgi
,
Seulgi news
,
Seulgi updates