Making TWICE Upset & Love For Mexico & Japan: Nayeon & Jihyo Stir The Pot!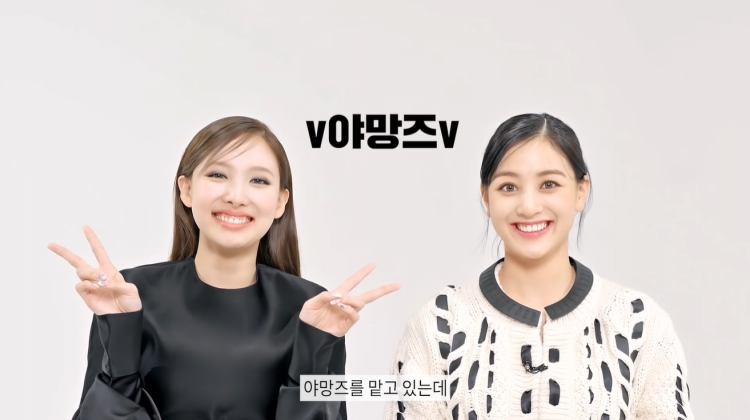 Just recently, Nayeon and Jihyo, members of JYP Entertainment's TWICE, were featured in a YouTube video by Y Magazine and the two K-pop stars made viewers not only fall in love but laugh as well!
As of writing this article, TWICE's Nayeon and Jihyo adorably underwent Y Magazine's emoji quiz yesterday on the 6th of January. Among the things that were talked about was their travels around the world due to their world tours.
Previously in 2019, TWICE held their world tour concert "Twicelights" and among the countries they visited was Mexico. For TWICE's Nayeon, it is still among one of her most favorite memories to date.
TWICE's Nayeon shared that the reason why Mexico is so special for her is that due to the screams of ONCEs, the fandom name of TWICE, from Mexico. The cheers were so loud, the members of TWICE couldn't hear the song through their in-ear devices.
TWICE's Nayeon expressed, "I remember when we went to Mexico. We were wearing in-ears on both sides, but the cheers went through the devices so loudly that we couldn't hear the song." "They were really passionate. I wish I could go there again," Nayeon wistfully said.
For TWICE's Jihyo, the country she loves having concerts the most is Japan. TWICE was supposedly scheduled to have a concert in Tokyo Dome, but it was canceled due to COVID-19.
"We were going to have a concert at the dome, but it was cancelled because of COVID, so I hope we can go to Japan again and have a concert at the dome," TWICE's Jihyo shared.
Hopefully, TWICE returns to Mexico and Japan, alongside visiting more countries soon!
READ: Debuts, Comebacks, Tours, & More, JYP, SM, YG, & HYBE Reveal Big Plans For 2022!
In the same interview with Y Magazine, TWICE's Nayeon revealed that when she uploads an update on TWICE's Instagram, the members almost always get upset. TWICE's Jihyo agrees with this as the K-pop star notably takes selfies that are low angled.
TWICE's Jihyo admitted, "She kept lowering her camera. She had a phase. I was like, 'That's not how you take selfies!'"
Who would have thought that the members of TWICE were very protective of their unnie?
Stay tuned for more news and updates regarding TWICE and other K-pop artists!
© 2023 Korea Portal, All rights reserved. Do not reproduce without permission.
Tags:
kwave
,
kwave news
,
kwave updates
,
Kpop
,
kpop news
,
Kpop updates
,
JYP
,
JYP artists
,
JYP Entertainment
,
JYP Entertainment artists
,
JYP Entertainment news
,
JYP Entertainment updates
,
JYP Entertainment TWICE
,
JYP Entertainment TWICE Nayeon
,
JYP Entertainment TWICE Jihyo
,
JYP Entertainment Nayeon
,
JYP Entertainment Jihyo
,
TWICE
,
TWICE news
,
TWICE Updates
,
TWICE members
,
twice jihyo
,
TWICE Jihyo news
,
twice jihyo updates
,
TWICE Nayeon
,
TWICE Nayeon news
,
TWICE Nayeon updates
,
Jihyo
,
Jihyo news
,
Jihyo updates
,
Nayeon
,
Nayeon news
,
Nayeon updates
,
Y Magazine
,
TWICE Y Magazine
,
Y Magazine TWICE
,
Y Magazine Nayeon
,
Y Magazine Jihyo
,
Jihyo Y Magazine
,
Nayeon Y Magazine
,
TWICE Nayeon Y Magazine
,
TWICE Jihyo Y Magazine
,
Y Magazine TWICE Jihyo
,
Y Magazine TWICE Nayeon
,
once
,
ONCEs
,
Mexico
,
Japan