JYP Look-Alike: Netizens Amazed At Uncanny Resemblance Between NMIXX's Sullyoon & TWICE's Tzuyu +NMIXX Debut Date!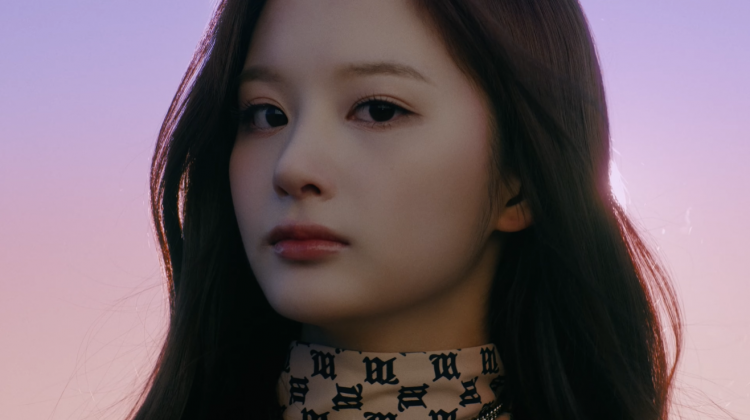 TWICE's Tzuyu is always brought up whenever visuals in the K-pop industry are mentioned. Since her debut, the K-pop idol from JYP Entertainment has been popular not only for her talent but also due to her elite beauty.
Notably, JYP Entertainment seems to be debuting another K-pop idol that looks similar to TWICE's Tzuyu in their upcoming K-pop group NMIXX and both netizens and fans are completely excited for their debut!
Recently, netizens have noticed that a rookie girl group member who is set to debut in the next few months has an uncanny resemblance to the TWICE member, and it is from the upcoming JYP Entertainment group NMIXX.
READ: Visuals, Talent, & Charisma: Official Debut Trailer Of JYP Entertainment's NMIXX Stuns K-Pop Fans!
JYP Entertainment slowly began introducing members of their upcoming K-pop girl group to the world in 2021 prior to their debut and notably, NMIXX's Sullyoon, who is known as a "Monster Rookie" trainee, has recently gotten a lot of attention for looking similar to TWICE's Tzuyu.
NMIXX's Sullyoon went on to ace auditions for TS Entertainment, Fantagio, and she even trained for Woollim Entertainment, but the soon-to-be K-pop idol was also accepted by the "Big 3" K-pop agencies, ultimately choosing to train (and debut under) JYP Entertainment.
READ: Passed Auditions For YG, SM, JYP, & More? Fans Are Going Crazy For JYPn's Sullyoon!
Recently on the 27th of January, JYP Entertainment dropped the official debut trailer of NMIXX and although netizens are excited to see all the members of the upcoming K-pop group, Sullyoon went on to get a lot of attention for her resemblance to TWICE's Tzuyu in the trailer.
In her specific parts, NMIXX's Sullyoon was noted to have similar hair and facial features to TWICE's Tzuyu but also had softness to her visuals. Due to this, netizens and K-pop fans showed their excitement via Tweeting about Sullyoon and the other members of NMIXX!
Adding to this, just recently on the 3rd of February, NMIXX officially revealed the date and details for their highly-anticipated debut; February 22. The upcoming K-pop girl group will debut with their first single "AD MARE," which releases at 6 p.m. KST!
NMIXX also uploaded an amazing moving teaser for "AD MARE"!
Are you excited to see TWICE and NMIXX share a stage one day?
© 2022 Korea Portal, All rights reserved. Do not reproduce without permission.
Tags:
kwave
,
kwave news
,
kwave updates
,
Kpop
,
kpop news
,
Kpop updates
,
JYP
,
JYP artists
,
JYP Entertainment
,
JYP Entertainment artists
,
JYP Entertainment news
,
JYP Entertainment updates
,
JYP Entertainment TWICE
,
JYP Entertainment NMIXX
,
JYP Entertainment Tzuyu
,
JYP Entertainment Sullyoon
,
JYP Entertainment NMIXX Sullyoon
,
JYP Entertainment TWICE Tzuyu
,
TWICE
,
TWICE news
,
TWICE Updates
,
Twice Tzuyu
,
TWICE Tzuyu news
,
TWICE Tzuyu updates
,
TWICE Tzuyu and NMIXX Sullyoon
,
NMIXX Sullyoon and TWICE Tzuyu
,
Tzuyu and Sullyoon
,
Sullyoon and Tzuyu
,
Tzuyu
,
Tzuyu News
,
Tzuyu updates
,
NMIXX
,
NMIXX news
,
NMIXX updates
,
NMIXX debut
,
NMIXX members
,
TWICE members
,
NMIXX Sullyoon
,
NMIXX Sullyoon news
,
NMIXX Sullyoon updates
,
Sullyoon
,
Sullyoon news
,
Sullyoon updates
,
NMIXX debut date