ONCEs Plead JYP Entertainment To Shield TWICE From 'Slave Room' Controversy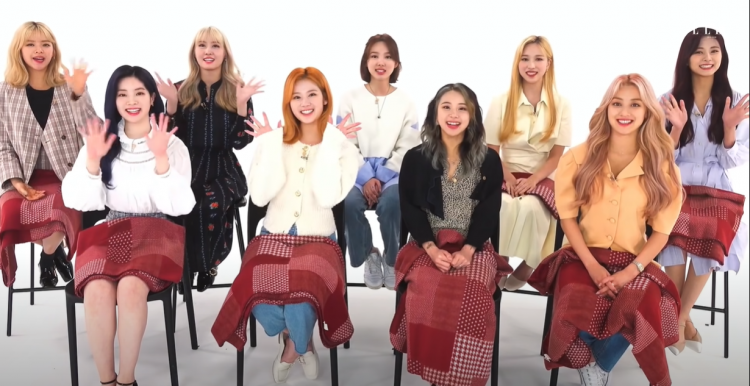 ONCEs will not stop until they see JYP Entertainment make serious moves to protect their K-pop girl groups, including ITZY and TWICE.
Recently, a news report reported that an online forum entitled "Slave Room" has been founded and outted to the public. In this forum, minors were supposedly forced via threats to spread news and reports that were placing K-pop girl groups such TWICE, ITZY, Oh My Girl, IZ*ONE, and more in a bad light.
These minors, who are allegedly just in middle school, are considered victims of these immoral forums that are called "slave rooms." The host of these forums will supposedly enslave these minors and use them as instruments of hate to spread false rumors, immoral news, and more.
Surprisingly, it is confirmed that screenshots from Twitter showed these online forums known as "slave rooms" where various users who were mostly minors were asked to do these horrible tasks. The victims were forced to roll out this wrongfully made information. These victims were also threatened that their private information would be leaked to the public if they did not follow the instructions given to them.
The user who uses the nickname "American guy" and is also known as "psycho" in another online forum is the suspect perpetrator.
In a screenshot taken from a user, the primary reason for this forum to destroy TWICE's clean image. Additionally, it is also seen as a jab at JYP Entertainment's identity, labeling them as a corrupt company.
Due to this recent horrible event, TWICE's fandom, ONCEs, are fighting back by going vocal on social media to force JYP Entertainment to address this concern immediately.
JYP Entertainment has not released an official statement as of writing this article. But knowing how fast the company moves when its idols are threatened, it is assumed that the company is secretly making out a plan on how to move forward.
© 2023 Korea Portal, All rights reserved. Do not reproduce without permission.