BLACKPINK, TWICE, BTS, & More, 2020-2021 K-Pop Groups With Overwhelming Concert Views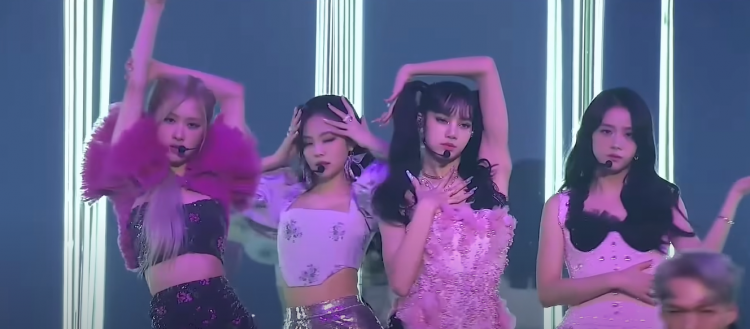 Due to the coronavirus that impacted the world last year, K-pop idols and their companies have settled for a different approach in terms of holding events. Virtual concert promotions, online fan meetings, and digital releases were prioritized, and it seemed successful.
Similar to live concerts and events, there will always be a tally of the full number of people who attended these K-pop events. Due to this, in ascending order, we have ranked most viewed online concerts by K-pop groups.
Please note that some K-pop groups and agencies decided not to release the number of people who viewed their concerts, so thus they were not added to the list. So without further ado, here is a list of K-pop idols and groups with the most online viewers for their virtual concerts:
#8 TWICE and #9 SuperM
Being pioneers of online concerts, TWICE and SuperM, starts off this list. These groups were the first-ever K-pop groups to start doing online concerts, so it is no surprise that they are here.
The two groups were able to garner (TWICE's World in A Day) 100,000 and (SuperM's Beyond the Future) 75,000 paid online viewers.
#6 EXO's Baekhyun and #7 NCT 127
EXO Baekhyun's BAEKHYUN: LIGHT and NCT 127's Beyond the Origin come in the 6th and 7th spot, respectively.
BAEKHYUN: LIGHT was able to record 110,000 online viewers and Beyond the Origin garnered 104,000 viewers, but this is not the last time NCT will make this list.
#5 Super Junior
On the fifth spot, Super Junior's Beyond the Super Show tallies at 123,000 total viewers with their online concert. Additionally, their concert even reached 2.8 billion hearts on V Live.
#4 SHINee
SHINee's online concert, aptly named "SHINee WORLD," was able to record 130,000 viewers from across 120 countries all over the world.
Moreover, the concert was hailed as special due to the fact that it was SHINee's first concert after three years due to their military hiatus.
#3 NCT
With 200,000 viewers, NCT enters the ranks with their online concert, "NCT: Resonance: Global Wave," which occurred on the 27th of December. The concert was highly acclaimed internationally, which was hailed in 124 countries.
#2 BLACKPINK
With their first-ever online concert, BLACKPINK places second with their "THE SHOW." Additionally, they are the female K-pop girl group to have reached the highest number of views.
The number of people who watched "THE SHOW" numbered around. 280,000.
#1 BTS
Unsurprisingly, BTS holds the top spot on this list with their online concert "BTS MAP OF THE SOUL ON: E," occurring in October of last year. The online concert was viewed all around the world, more specifically, in 191 countries.
With BTS' 993,000 viewers to their online concert, no other K-pop group is poised to make the top stop.
© 2023 Korea Portal, All rights reserved. Do not reproduce without permission.
Tags:
Kpop
,
kpop news
,
Kpop updates
,
kwave
,
kwave news
,
kwave updates
,
TWICE
,
TWICE concert
,
TWICE World in A Day
,
World in A Day
,
SuperM
,
SuperM concert
,
SuperM Beyond the Future
,
Beyond the Future
,
EXO
,
EXO Baekhyun
,
Baekhyun concert
,
Baekhyun LIGHT
,
LIGHT
,
NCT 127
,
NCT 127 concert
,
NCT 127 Beyond the Origin
,
Beyond the Origin
,
Super Junior
,
Super Junior concert
,
Super Junior Beyond the Super Show
,
Beyond the Super Show
,
SHINee
,
SHINee concert
,
SHINEe World
,
Park Shin Hye
,
NCT concert
,
NCT RESONANCE
,
Resonance
,
BLACKPINK
,
BLACKPINK concert
,
BLACKPINK THE SHOW
,
The Show
,
BTS
,
BTS concert
,
BTS MAP OF THE SOUL ON:E
,
BTS MAP OF THE SOUL ONE
,
MAP OF THE SOUL ON:E
,
MAP OF THE SOUL ONE