Baekhyun Becomes The First Ever Soloist To Achieve This For An Online Concert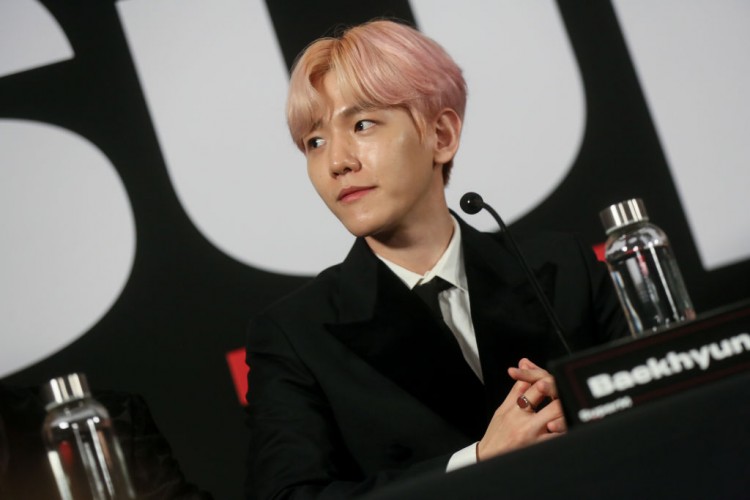 On January 3, Baekhyun lit up the new year with his first-ever "Beyond Live" concert.
The EXO member reaffirmed his position as the unrivaled male K-Pop soloist after attracting 110,000 fans from around 120 countries all around the world.
Baekhyun's first solo online concert entitled "Beyond Live - BAEKHYUN: LIGHT" was broadcasted through the live concert streaming service "Beyond Live" as well as on Naver V Live.
This Beyond Live concert was held with the theme and concept of "light," which is Baekhyun's superpower in EXO.
For the concert, EXO's Baekhyun performed his 23 released songs, including his solo debut album "City Lights." Moreover, he also performed "Every Second," which is the OST for the hit 2020 drama "Record of Youth," starring Park Bo Gum. Not only that, but Baekhyun also performed his latest single, "Amusement Park."
Baekhyun also reinterpreted and gave his own color to some of EXO's hit songs "Growl" and "Call Me Baby," as well as EXO-CBX's "Blooming Day" and "Cherish." In addition, the soloist from SM Entertainment also performed the title song of his upcoming first Japanese album, "Get You Alone," and the B-side track "Addicted" as a gift to his fans for the new year.
The singer also performed his songs "Ghost" and "Psycho," where an 8-meter sized dancer in the shape of light performed with him. Also, Baekhyun performed "Candy" in the background that shows as if the soloist is in a candy store.
Baekhyun extended his warm thanks to his fans who watched his first-ever "Beyond Live" concert, "I want to be with you all the time like a light that you can always see. I will continue to grow while working hard in the future, so please love me a lot."
Furthermore, he expressed, "I think the reason Lee Soo Man gave me the superpower of light is so that I can always stay next to all of you. I'll stay next to you for a long, long time. I'll keep working hard and growing, so please show me lots of love."
Aside from Baekhyun's soulful voice, the "Beyond Live" concert also features augmented reality (AR) and extended reality (XR) effects and three-dimensional (3D) graphics.
In 2020, Baekhyun became the first-ever "Million-Seller" for a solo artist with the release of his second mini-album "Delight."
© 2023 Korea Portal, All rights reserved. Do not reproduce without permission.
Tags:
Baekhyun
,
EXO Baekhyun
,
EXO Baekhyun solo
,
Baekhyun candy
,
Baekhyun solo concert
,
Baekhyun Beyond Live
,
Baekhyun Beyond live light
,
Beyond Live - BAEKHYUN: LIGHT
,
Baekhyun OST
,
Baekhyun Japanese comeback
,
Baekhyun City Light
,
Baekhyun Super Power
,
Baekhyun Call Me Baby
,
EXO updates
,
exo news
,
exo cbx
,
EXO Blooming Day