TWICE's Duo, 2yeon, Shows Their Special Bond In Online Concert, 'TWICE in Wonderland'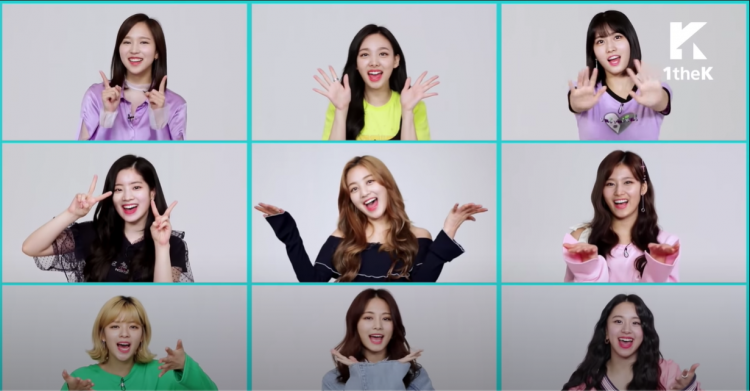 This is not the first nor last time that TWICE's unnie, Nayeon, will support her fellow TWICE members when they need her the most. A while back, when TWICE's Mina finally came back after she recovered from her anxiety, Nayeon was there for her, holding her hand for support.
So it was no surprise that during "TWICE in Wonderland," the group's second online concert, Nayeon did the same for Jeongyeon. It is now true that after being together for almost six years, JYP Entertainment's TWICE has undeniable chemistry, not just on stage but also in real life, as they seem to stand by each other if one or more members need support.
After TWICE Jeongyeon's three-month hiatus due to psychological anxiety, she finally returned and performed in TWICE's second online concert. Similar to what TWICE leader Jihyo did during the 30th Seoul Music Awards, all the members are looking after her and showing their support. More particularly, Nayeon, showing the closeness of 2yeon, Nayeon, and Jeongyeon's friend pairing in the group.
This was seen and noted during TWICE's Japanese concert "TWICE in Wonderland." TWICE's unnie, Nayeon, showed the ONCEs and all K-pop fans who watched their concert that she is there for Jeongyeon, even in her own silent way.
At the time when TWICE performed their touching song titled "The Reason Why," online viewers saw the interaction between Nayeon and Jeongyeon, which melted the netizens' hearts. When it came to the part where Jeongyeon sang her lines, fellow 2yeon member, Nayeon, came closer to Jeongyeon and touchingly held her hand.
This lasted for a while, even after Jeongyeon finished her lines of the song. This means that Nayeon held her hand for the whole performance of the song, showing Jeongyeon her support.
Beyond holding her hand, ONCEs and netizens noticed that Nayeon was playing with Jeongyeon's hair in a caring way, doing her best to make her fellow TWICE member comfortable.
This shows that TWICE will always be there for each other and that no matter what, they will always give their support to fellow members who are in need.
© 2023 Korea Portal, All rights reserved. Do not reproduce without permission.