SM Entertainment's SHINee To Hold Their First-Ever Online Concert This April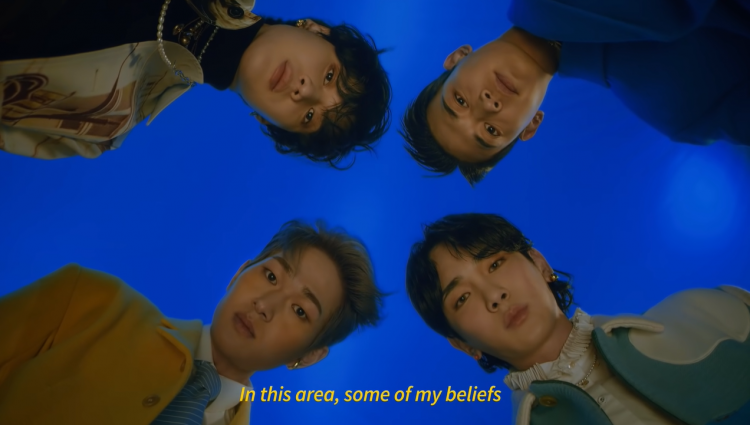 Earlier this month, SHINee visited IU's Palette, and during the interview, they expressed that they would want the current concert and fan meeting trends of the newer K-Pop Generation, especially during this time of the pandemic. And just this day, Shawols received some very great news: SHINee's back on the concert stage.
On March 12, SHINee announced that they would be holding their first-ever online concert. Entitled "SHINee: SHINee WORLD," the group will be performing the greatest hits on April 4 at 3:00 PM KST (2:00 AM EST).
This news is very special to Shawols, SHINee's fans, because it will be the group's first concert after three years. Just like with the online concerts by SM Entertainment groups such as SuperM, WayV, NCT Dream, NCT 127, TVXQ, Super Junior, Super Junior - K.R.Y and NCT, SHINee's upcoming concert will be handled by Beyond LIVE. Beyond LIVE is an online performance platform by SM Entertainment in partnership with NAVER. Aside from SM artists, JYP Entertainment groups such as TWICE, and Stray Kids have also used the platform for their concert.
"SHINee: SHINee WORLD" can be watched via NAVER, VLIVE, and Beyond LIVE CHANNEL.
Beyond LIVE - SHINee : SHINee WORLD
2021/04/04 SUN 3PM(KST)

<Ticket Open Information>

2021/03/18 THU
NAVER V LIVE
and more..

Coming Soon! #샤이니 #SHINee #샤이니월드 #SHINeeWORLD #BeyondLIVE_SHINee #BeyondLIVE_SHINee_SHINeeWORLD #BeyondLIVE #NAVER #VLIVE #비욘드라이브 pic.twitter.com/rczghZMkvH — SHINee (@SHINee) March 12, 2021
Meanwhile, according to the announcement from SHINee's official Twitter handle, the online concert tickets for "SHINee: SHINee WORLD" will be available for presale on March 18 via NAVER V-LIVE and many other ticketing platforms.
After almost three years, Onew, Key, Minho, and Taemin of SHINee are back with their seventh full-length album, "Don't Call Me," along with the title track of the same name. Their highly-anticipated comeback was received warmly and has garnered them various music show wins. Moreover, the music video for their title song, "Don't Call Me," has garnered over 31.9 million views since its release on February 22.
© 2023 Korea Portal, All rights reserved. Do not reproduce without permission.
Tags:
SHINee
,
SHINee comeback
,
SHINee new album
,
SHINEe News
,
SHINEe Updates
,
Onew
,
Minho
,
Key
,
taaemin
,
SHINee Don't Call Me
,
SHINee Online Concert
,
SHINee beyond live
,
SHINee: SHINee WORLD
,
SHINee: SHINee WORLD Concert
,
SHINee: SHINee WORLD Concert Tickets
,
SHINee: SHINee WORLD Concert tickets where to buy
,
SHINee: SHINee WORLD when
,
when is SHINee: SHINee WORLD
,
SHINee: SHINee WORLD date
,
SHINee: SHINee WORLDdate ticket sale
,
SHINee: SHINee WORLD ticket sale details
,
SHINee: SHINee WORLD how much ticket
,
how much ticket to SHINee concert
,
beyond live
,
K-pop
,
k-pop news
,
K-Pop Updates