Wendy Shares Details On Her Return: Possible Red Velvet Comeback And More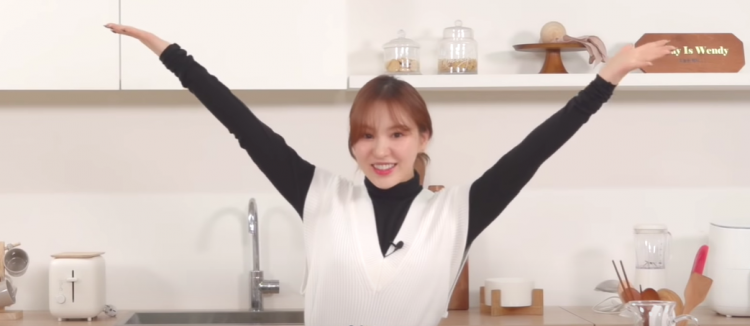 The main vocalist of the K-pop group Red Velvet spoke with Marie Claire Korea about her thoughts on her triumphant return back to the stage and also being a regular guest on "Mysterious Record Shop," a South Korean variety show.
Outside Ventures
"Mysterious Record Shop," a variety show where Wendy is the host, premiered last January 22.
On the variety show, each week's guests will feature people coming from a variety of professions, not just in the industry. Wendy shared that she is grateful to have a chance to meet people from various backgrounds and ways of life.
"Listening to music can be comforting. Even without having to say exactly what you're trying to talk about, you can feel the many emotions in the song and understand the story. I think that's the power of music," Wendy added.
Believing performers and artists could grow from hearing life stories from guests along with their recommendations in music. The Red Velvet singer felt like this would be an integral part of her growth. After being a part of the show, Wendy said that she learned and kept learning more about older music which was popular in the '60s and '70s.
Irene, Red Velvet's leader, has also tried to make strides beyond K-pop, primarily in the acting industry.
Return To The Stage
Back on New Year's Day, Red Velvet's very own Wendy finally graced the stage once again after her injury in 2019 with SMTOWN's online concert "Culture Humanity."
"It had been almost a year since I last stood on stage with the members of Red Velvet. It was a performance with all possible emotions blended in, including being tense, excited, and nervous. It was an online concert held non-face-to-face, so I think I would have felt more excited if there were actual fans in the audience and I could hear their cheers," Wendy explained.
Presently, Wendy's taste in music has been more reformed to a specific type.
"I look for and listen to songs that have touching stories. I like the lyrics of songs that came out a long time ago or are by indie musicians. There are lots of metaphorical lyrics in the music of idol groups, so I've been playing them on repeat and having fun interpreting the lyrics myself," Wendy shared.
Moreover, when it comes to music she performed and will perform with her girl group, Red Velvet, Wendy said that the most important aspect of their music moving forward is for their voices to meld as they perform each song. This should be the case since when Wendy sings alone, she focuses more on delivering the lyrics. She tries to sing as if she's telling someone next to her a story-something she wants to project as a group with Red Velvet.
Lastly, Wendy shared, "I want to show more of myself through singing and performing. I'll do that for sure." With that being said, everyone is excited for a full return of Red Velvet.
© 2023 Korea Portal, All rights reserved. Do not reproduce without permission.
Tags:
Kpop
,
kpop news
,
Kpop updates
,
SM Entertainment
,
SM Entertainment news
,
SM Entertainment update
,
Red Velvet
,
Red Velvet News
,
Red Velvet Updates
,
Red Velvet Wendy
,
Wendy
,
Red Velvet comeback
,
when will red velvet comeback
,
when will wendy comeback
,
is red velvet wendy ok
,
red velvet wendy recovery
,
wendy recovery
,
JTBC Mysterious Record Shop
,
Mysterious Record Shop