Confirmed: 2PM Nickhun And Chansung To Make A Cameo For 'Vincenzo'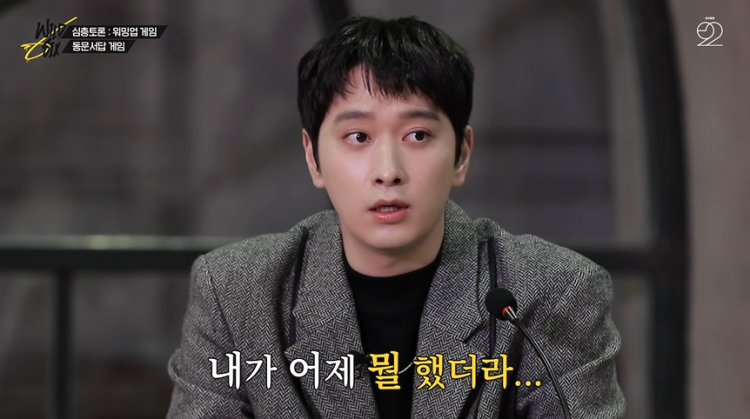 Hottest! This is not a drill, 2PM Nickhun and Chansung will be joining Taecyeon on "Vincenzo" for a special cameo.
The producers of the hit drama "Vincenzo" have confirmed that the 2PM members will be appearing on the drama. Their roles, as well as which episode they will be joining, however, are still yet to be announced.
"Nichkhun and Hwang Chansung will be appearing on 'Vincenzo.' Please tune in to the broadcast to find out [what roles they will be playing]," "Vincenzo producers announced.
Meanwhile, an unconfirmed report by a Korean Media outlet revealed that both Nickhun and Chansung have already completed filming for their special scenes.
Such a cameo from Nickhun and Chansung is very special to 2PM fans as it will be the first time that the three members will be appearing on one screen for the drama. Currently, 2PM member Taecyeon is getting love and fantastic reviews for his amazing performance as Jang Joon Woo, who was at first just an innocent rookie lawyer but turned out to become a major antagonist in the story.
"Vincenzo" stars Song Joong Ki as Vicenzo Cassano, who is an Italian lawyer and Mafia consigliere who moves back to Korea due to a conflict within his organization. He then crosses the path with lawyer Hong Cha Young who is played by Jeon Yeo Bin, and teams up to take down villains who seem to be untouchable by the court of law. The drama airs on Saturdays and Sundays at 9 PM KST.
On the other hand, 2PM previously announced that they are preparing for a comeback with all the six members, Taecyeon, Jun K, Wooyoung, Chansung, Nickhun, and Junho, after five years of inactivity.
Are you excited for Nickhun and Chansung's special appearance on "Vincenzo?" Watch out for the upcoming broadcast.
© 2023 Korea Portal, All rights reserved. Do not reproduce without permission.