Netizens Suspect JYP Entertainment Is Copying BTS For ITZY's Comeback Promotions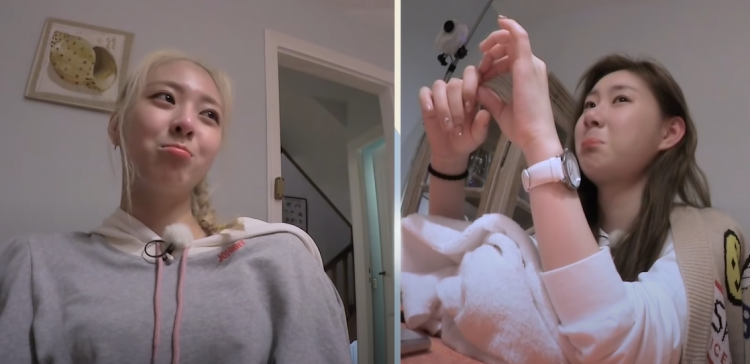 On the 21st of March, JYP Entertainment's 4th gen K-pop group, ITZY, announced their comeback this upcoming April via a poster entitled "GUESS WHO." MIDZYs all around the world are immensely excited for Yeji, Lia, Ryujin, Chaeryeong, and Yuna's comeback, but it seems as though not everyone relates to their anticipation due to an opinion coming from some online public critiques.
Netizens speculate that JYP Entertainment might be rushing ITZY's comeback. Previously, during ITZY's comeback with "Not Shy," JYP released teasers on the single at least a fortnight prior to the song's release. For "GUESS WHO," whose teaser was posted on the 21st of March, the comeback is set to be released over a month after.
Rightly so, netizens were quick to speculate the reason why this may be the case. The speculation being that JYP Entertainment may be doing this to give more time for pre-order sales.
However, netizens did not blindly think of this rumor. To be more specific, ITZY's previous comeback dates in relation to their teasers were researched. During ITZY's past comebacks, the music videos for their songs are usually released on YouTube at 18:00 Korean Standard Time, which was usually the case. But as per the poster, JYP Entertainment decided to move it to 13:00 Korean Standard Time.
Similarly, YG Entertainment's BLACKPINK and Big Hit Entertainment's BTS did this for their prior releases as well. To further exemplify explanations, it is believed that JYP Entertainment might be seriously considering ITZY's performance in the western market, more specifically in America.
Regardless, if this may be the case, it is believed that although ITZY already has strong roots on the western stage, not just locally, ITZY will still have a hard time branching out further especially compared to BLACKPINK and BTS.
This means that the change of time for the release of ITZY's comeback may yield a high-risk, low reward. Mainly due to the fact that it is still not sure if changing the time in favor of international fans may boost international sales. Additionally, it might tamper with local sales in South Korea.
Regardless, these are just speculations from fans. JYP Entertainment has not released any statement with regards to ITZY's comeback time change.
No matter the time or date, MIDZYs will support ITZY whenever they make a comeback.
© 2022 Korea Portal, All rights reserved. Do not reproduce without permission.
Tags:
Kpop
,
kpop news
,
Kpop updates
,
kwave
,
kwave news
,
kwave updates
,
JYP Entertainment
,
JYP artists
,
JYP Entertainment news
,
JYP Entertainment updates
,
JYP Entertainment ITZY
,
ITZY
,
ITZY News
,
ITZY Update
,
ITZY Comeback
,
BTS
,
BLACKPINK
,
ITZY comeback news
,
ITZY comeback update
,
ITZY Guess Who
,
Guess Who
,
Guess Who ITZY