JYP's Secret Weapon: Studio Choom Dubs Yeji, Leader Of ITZY, As 'Artist Of The Month'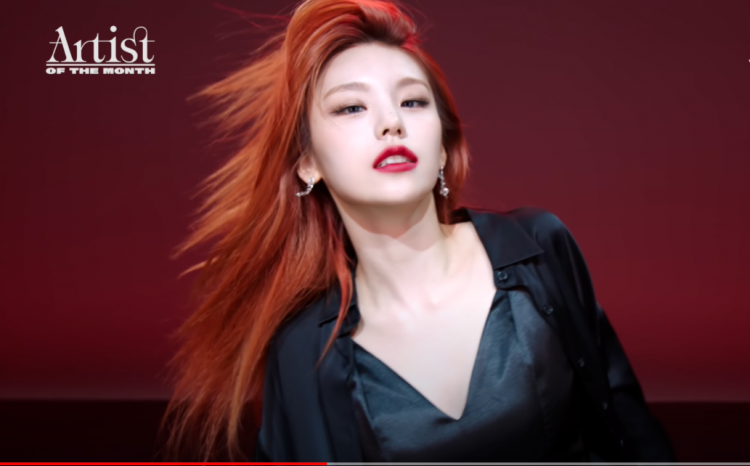 ITZY is currently one of the most popular female K-pop groups of their generation. Debuting in 2019, the group has made a name for themselves as they have a unique yet loveable style of music that resonates well with their fans.
The quintet of Yeji, Lia, Ryujin, Chaeryeong, and Yuna make up this tantalizing girl group and are popular in their own right. But recently, one of the members of ITZY has garnered more attention.
Studio Choom, a K-pop dance channel, has dubbed ITZY's leader, Yeji, as the "Artist of the Month." Due to this, Yeji will be featured on the channel for a whole month.
To start off this feature, Studio Choom has already posted an introductory video that showed Yeji. This occurred on the 13th of March, a Saturday. In the uploaded film, Yeji shared and gave a small sneak peek at what she has stored for her feature. ITZY's leader assured the viewers that she prepared something incredibly unique and never been done before.
Yeji continued by hinting that the performance she prepared will be mainly based on heels. As she said this, small clips of her video played in the background. As a JYP idol, Yeji is extremely well-versed in dance, so fans will expect a lot from the ITZY member.
Due to high expectations, Yeji said that she is nervous, but everyone believes she will do well. Due to Yeji performing with her group members for two years now, doing a solo project is expectedly nerve-wracking, but her groupmates, along with MIDZY, believe in their leader.
As expected, Yeji is one of the most popular members of ITZY. She and Ryujin are fan favorites, but Lia, Yuna, and Chaeryeong have a good amount of fans themselves.
Aside from the popularity, Yeji's dancing skills have brought upon the title of "Artist of the Month" to the South Korean K-pop idol.
Congratulations to ITZY's Yeji!
© 2023 Korea Portal, All rights reserved. Do not reproduce without permission.