From The Heart: ITZY Serenades Their Fans With Surprise Song 'MIDZY'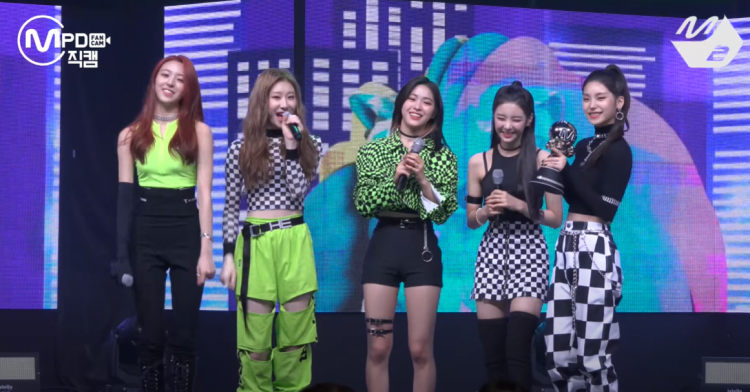 ITZY, JYP Entertainment's popular 4th gen female K-pop group, wonderfully shocked their fans (MIDZYs) by releasing a teaser poster for a surprise song dedicated to them. The teaser was uploaded to ITZY's social media accounts. Imprinted on the virtual poster was one song with two versions, Korean and English, alongside the release date.
K-pop idols usually extend their appreciation to fans on a more personal level compared to other artists. This is the case in the entertainment industry in South Korea. As seen in the poster, ITZY wrote a song just for their fans and will release it in two versions. This means that both local and international fans will be able to hear and feel how grateful ITZY is to them.
As mentioned earlier, JYP Entertainment's ITZY released the teaser less than a week ago on their official Twitter and Facebook page.
The poster was beautifully designed with vibrant shades and hues of blues and purples. The schedule of the release was slated to be on the 20th of March at 6 PM Korean Standard Time, 2 hours after their virtual fan meet.
And finally, after patiently waiting, MIDZYs can now shed a tear at the touching song ITZY wrote for them.
Exactly on its stated time, ITZY's song entitled "MIDZY" was finally uploaded on JYP Entertainment's official YouTube channel. Two lyric videos were posted of the same song, one English version, and one Korean version.
In less than an hour after its upload, the English and Korean versions have already garnered 104 thousand and 124 thousand views, respectively.
In the comments section, it can be seen how touched MIDZYs are from the song ITZY dedicated to them. Each member performs their lines softly, sweetly, and masterfully.
From the lyrics alone, it can be understood that ITZY intends to keep a special bond with their fans:
"Thank you's not enough, No it's never enough.

For someone who gave me their everything, yeah.

So hear now, our song that I'm singing.

Every word is only meant to be only for you [...]"
© 2022 Korea Portal, All rights reserved. Do not reproduce without permission.