Third Episode Of 'Codename: Secret ITZY' Drives ITZY To Turn Against One Another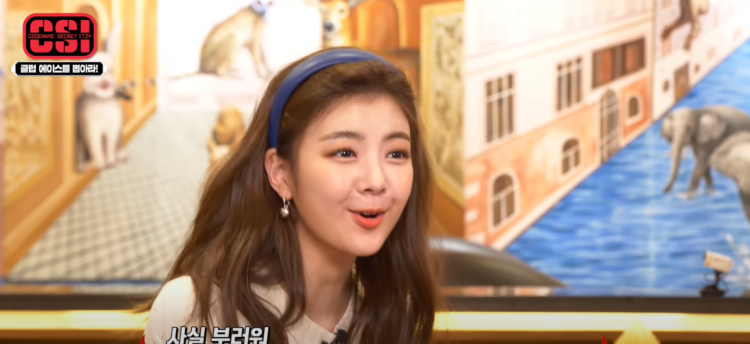 The first episode of "[CSI] Codename: Secret ITZY," JYP Entertainment's K-pop girl group, ITZY, was released on the 2nd of March. It is a YouTube show that focuses on ITZY doing tasks every episode that leads them to clues.
ITZY's upcoming 2nd debut anniversary is coming fast, and to commemorate this, they surprised fans with a teaser with regards to a song they are releasing after their online fan gathering. This is considered ITZY's second gift to fans as ITZY already presented their first gift: the web reality series entitled "Codename: Secret ITZY."
The first-ever episode of "Codename: Secret ITZY" was released a little over 2 weeks ago on the 2nd of March. The first episode revolved around introducing the premise of the show and how the girls had to 'battle' a person clad in all black to get their first hint.
When the second episode of "Codename: Secret ITZY" dropped, it showed the girls using their combined brainpower to overcome a puzzle. As a group, they are known for their unity and teamwork, but in the second episode, the mission just seemed too difficult. Eventually, they faltered, and they moved on to another task that pitted them against one another.
Released yesterday on the 16th of March was the most recent episode of "Codename: Secret ITZY." The episode, like prior episodes, was uploaded on their official YouTube Channel.
The girls were tasked to play a card game that required them to react quickly. Once prompted by a card containing a specific number of fruits, they will run to a bell, and the first member to ring the bell becomes the victor. After multiple rounds, some of which include Ryujin hitting Yeji in the face and Lia screaming, Yuna wins the game, and her prize is her becoming the 'ace'.
After that, Yuna is handed a radio which only she can respond to due to her being the 'ace'. She was told that if she could repeat exactly what the person on the other end of the radio would say, ITZY would be given a clue for the previous puzzle, which was handed in the 2nd episode. After a while of trial and error, the girls manage to repeat the phrase given correctly. They were then given a cart that had a final activity which leads to the final clue.
Upon checking the cart, it contained cushions, that if rearranged correctly, would solve a mathematical puzzle. This, in turn, would then lead them to the final digits to unlock their iPad in the second episode.
The episode ends yet again in another cliff-hanger.
© 2023 Korea Portal, All rights reserved. Do not reproduce without permission.